SHRINK WRAPPING COMPANY IN MIDDLETOWN, NJ
Safely protect your outdoor furniture during the winter months
Why is Power Wash Plus The Best Shrink Wrapping Solution?
Do You Need
Shrink Wrapping

in

Middletown, NJ

? Let

Power Wash Plus

Do The Work!
Protection from wind, rain, and snow
Maintaining appearance and quality
Saving storage space in your home

100% Satisfaction Guaranteed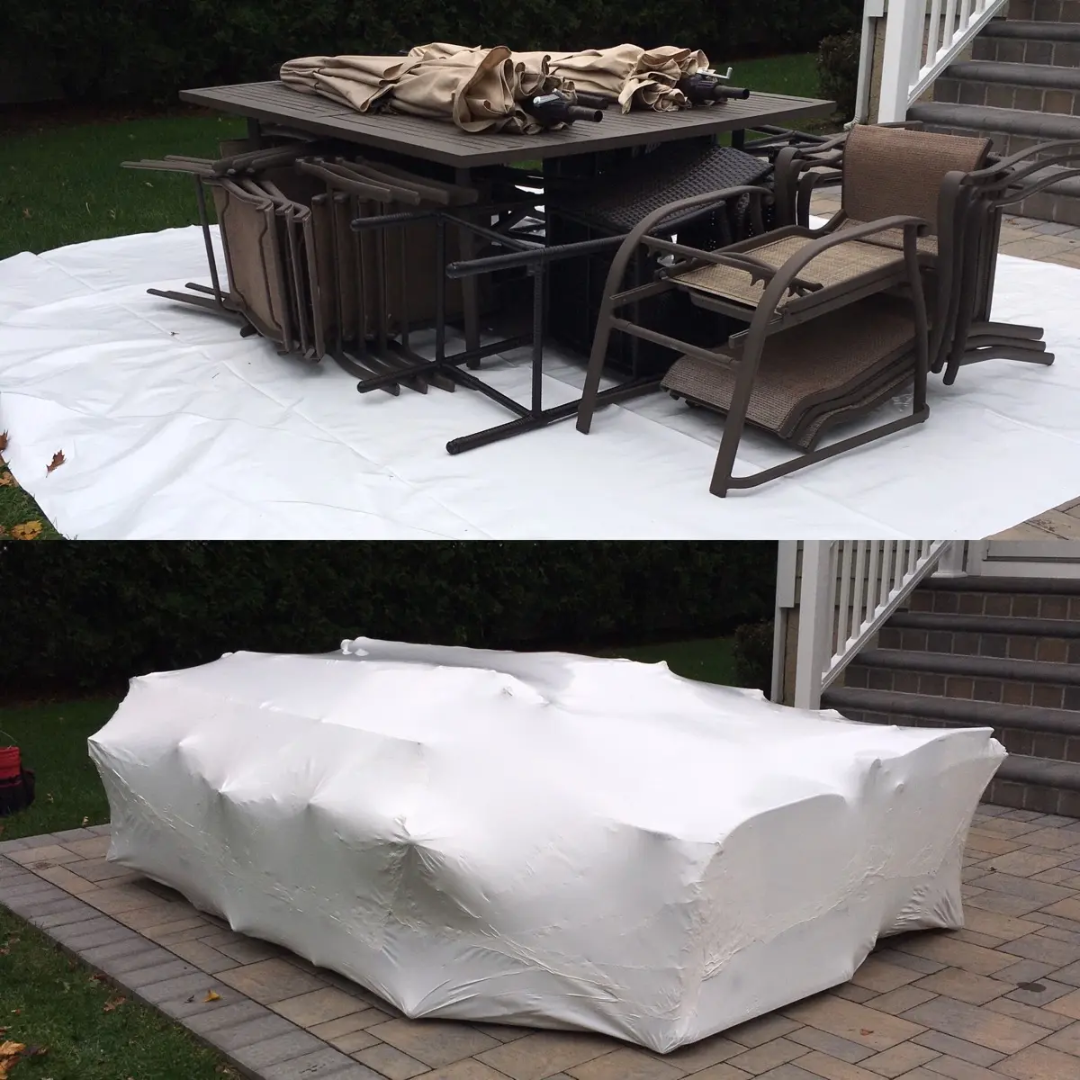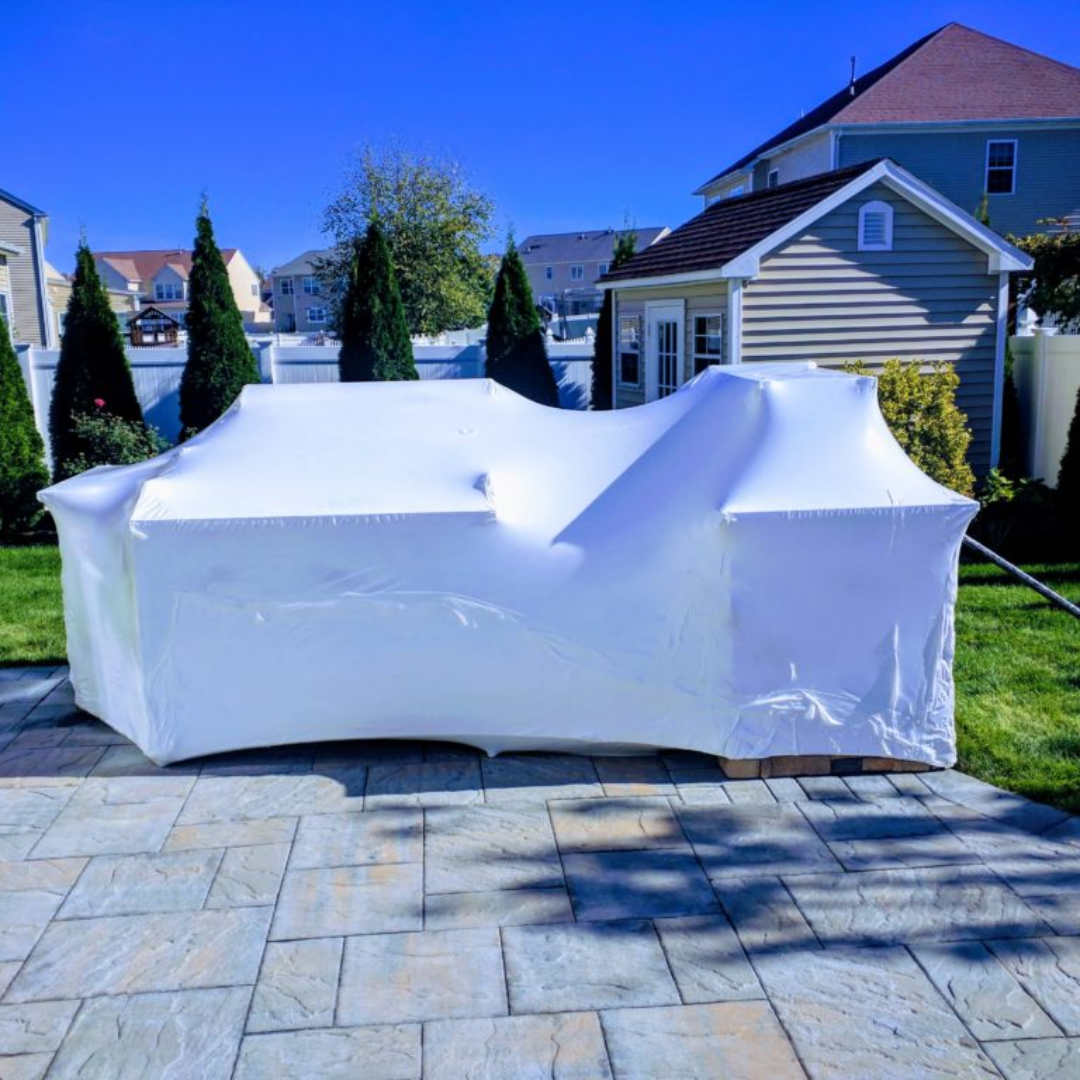 Experience The Best

Shrink Wrapping

 
Middletown
Has To Offer. 
Power Wash Plus now provides Shrink Wrapping for your furniture for those harsh winter months. Those winter months can cause serious damage to the exterior items. Our shrink-wrapping services will prevent these damages, we guarantee it. Don't fall victim to things that are preventable, you can trust us with your expensive outdoor investments. Look no further, click the link below and receive your free estimate now.
Top-Rated Exterior Services
100% Satisfaction Guaranteed
Highly Trained Technicians
Environmentally Friendly Products
Fully Licensed and Insured
Maintaining Your Curb Appeal
Professional Shrink Wrapping
Winter, with its icy grip, brings forth a multitude of challenges for homeowners, especially when it comes to the preservation of outdoor furniture and items. The cold winds, accumulating snow, and plummeting temperatures can wreak havoc on your expensive exterior investments. However, there's now a robust solution at your disposal – the professional Shrink Wrapping Services provided by Power Wash Plus in Middletown, NJ.
Think of shrink wrapping as a shield, a protective covering that snugly fits over your furniture and other outdoor belongings, guarding them against the adverse effects of winter. This isn't just about keeping the snow off; it's about defending against potential damages that can emerge due to consistent exposure to moisture and freezing temperatures. Rust, rot, mold, and mildew are common threats during the winter months, but with Power Wash Plus's shrink-wrapping, such concerns become things of the past.
Power Wash Plus's commitment to quality ensures that only premium shrink-wrap films are used in the process. This material is robust and reliable, designed to withstand the harshest of winter conditions. When the Power Wash Plus team wraps your items, they're not just offering a service; they're providing peace of mind. You can be assured that beneath that protective layer, your belongings remain just as you left them – pristine and undamaged.
From the moment you reach out to Power Wash Plus for a free estimate, you're in the hands of professionals who prioritize your satisfaction. Their efficient process is seamless: after confirming your appointment, expert technicians will arrive at your location, move and prepare your items, ensuring they're ready for the shrink-wrapping process. Every nook, corner, and curve of your items will be meticulously covered, guaranteeing 360 degrees of unparalleled protection.
Our Shrink Wrapping Services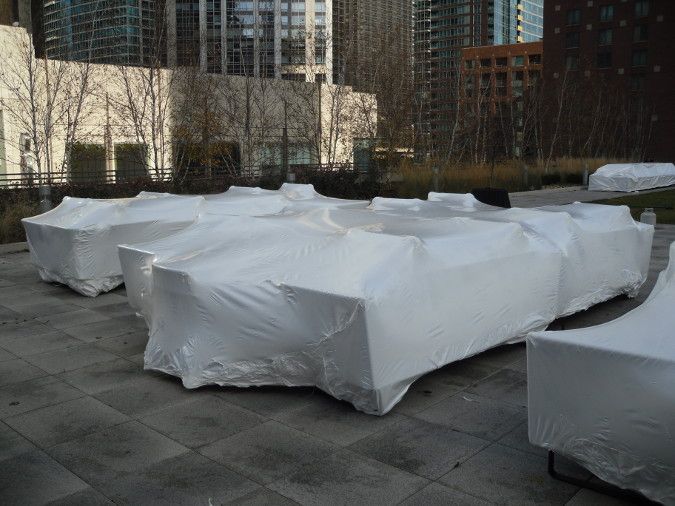 Good Shrink-Wrap
Looking for just simple shrink-wrapping? Our Good Shrink-Wrap package is for you! Our certified technicians will come to your home, move, stack, and then wrap your items for you. The rest is up to you to unwrap, clean and return your items to their desired locations in the spring time.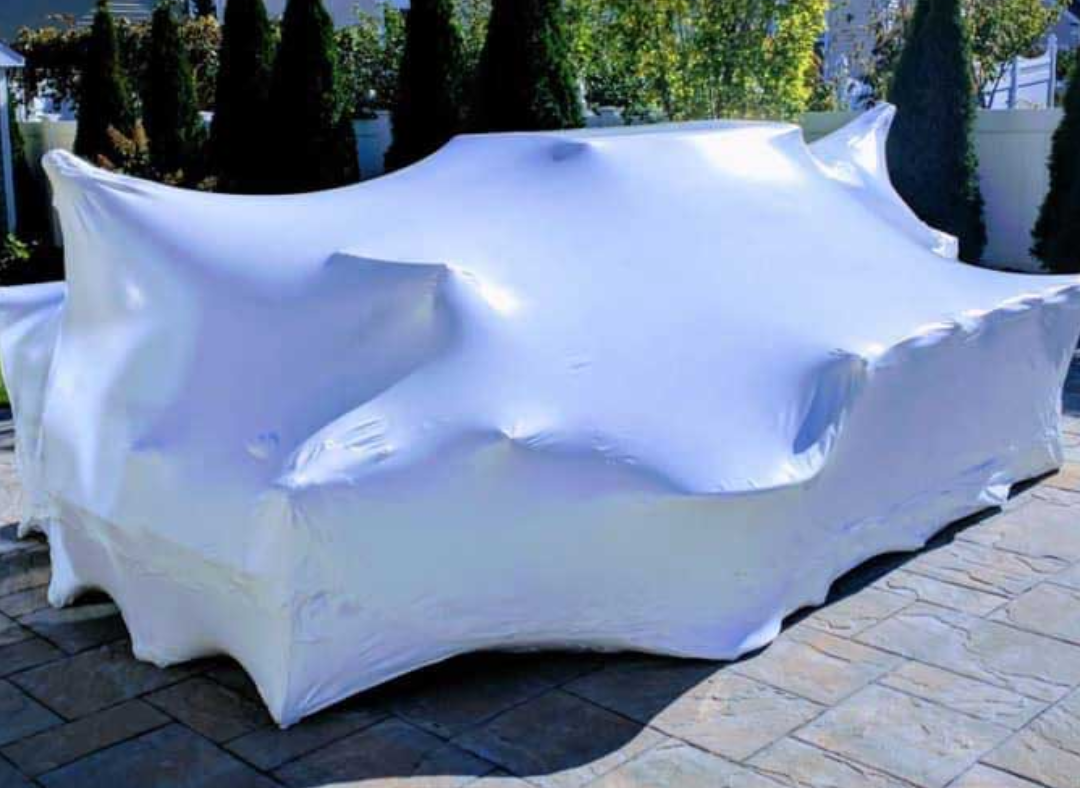 Better Shrink-Wrap
Need just a little bit more? Try our Better Shrink-Wrap package. Our technicians will move, stack, and then wrap your items for you. After the harsh winter months, our technicians will return in the springtime to unwrap your items and will return your items to your desired locations.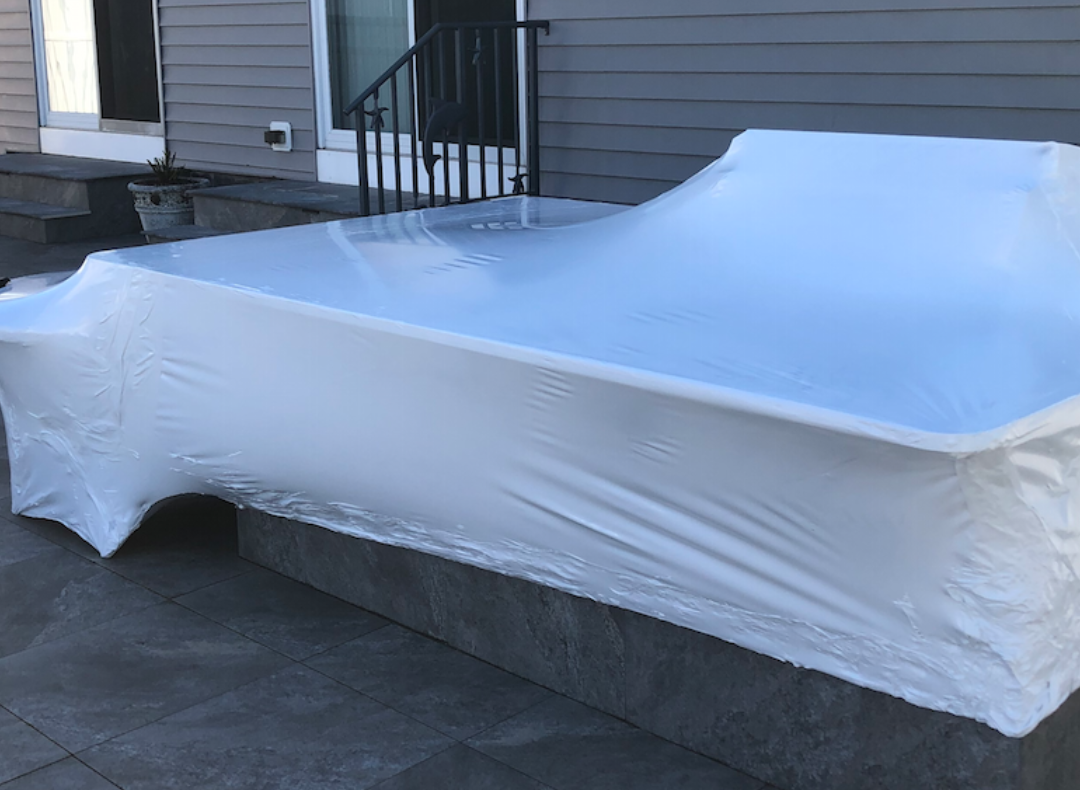 Best Shrink-Wrap
Our very BEST Shrink-Wrap package. This complete worry-free service! We will protect your items all winter long and we will return in the springtime. Certified technicians will return and unwrap your items.  Our technicians will then power wash your items and will return your items to your desired locations.
Shrink Wrapping Company In Middletown, NJ
It's always better to prevent damage than to repair it, and Power Wash Plus firmly believes in this philosophy. Why let the biting cold of winter shorten the lifespan of your outdoor assets when a simple preventive measure can offer years of extended use? Their shrink-wrapping not only defends against immediate damage but also ensures the longevity of your items. By preventing mold, mildew, and physical damages, you're not just saving on potential repair costs, but also ensuring that your belongings look and function their best for years to come.
With winter's challenges looming, there's no time like the present to think about the protection of your outdoor investments. Power Wash Plus, with its stellar shrink-wrapping services in Middletown, NJ, promises not only to deliver top-notch protection but also the peace of mind you deserve. Don't let winter's fury diminish the value and beauty of your outdoor items. Take a proactive step today. Trust in Power Wash Plus, and watch them work their magic. Your furniture will thank you, and come spring, you'll be glad you made the wise choice.
Specializing in providing comprehensive 360-degree protection, Power Wash Plus employs state-of-the-art techniques and premium-quality shrink-wrap films to ensure your belongings are shielded from winter's harshest elements. No more concerns about rust, mold, or weather-induced damages. This Middletown-based company is dedicated to extending the lifespan of your prized outdoor possessions.
Chris was so great to deal with, very professional & quick to respond. He did a fantastic job power washing our home. The house is so clean looking, perfect! I highly recommend Power Wash Plus.
– Rich, K

PowerWash Plus exceeded my expectations. The owner Chris walked me through the entire process and oversaw the project which included my house, roof, and garage. His crew was on time and respectful of the property. My house, stoops, and walkways have never looked so good!
– Barbara, G

Chris and team were exceptional to work with and did a fantastic job! We highly recommend! In fact they cleaned our pavers and refilled with sand!
– Valerie, M

Excellent experience with this services. Nick( very pleasant person) arrived timely and performed an excellent job. My house look like brand new. I am pleased with the job, and without doubt will hihgly recommend Power Wash Plus. Iwill use their servvies again.
– Carlos, R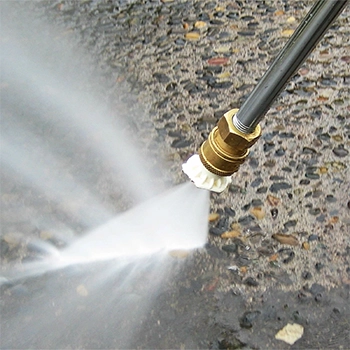 Pressure Washing
Regularly pressure washing your house avoids the buildup of things like mold, mildew, and dirt.
House Washing
Safely get rid of contaminations along with obtaining your house siding looking brand-new.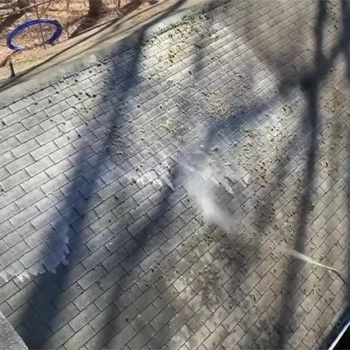 Roof Cleaning
A neglected roof does more than just look bad; it can lead to extremely expensive repairs.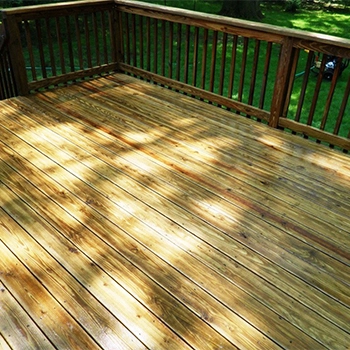 Deck Cleaning
Deck Cleaning removes built-up mold and mildew, rejuvenating your decks.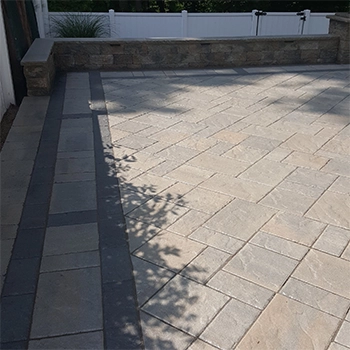 Paver Cleaning
Paver cleaning is the process of removing sand, weeds, moss, and dirt from the pavers.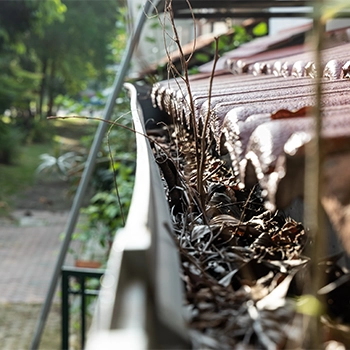 Gutter Cleaning
Routine gutter maintenance is important in keeping your home's roofing system functional.
Gutter Guard Installation
Gutter guards are essential to keeping your gutters clean and free from debris.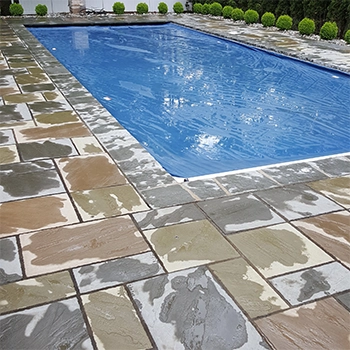 Pool Apron Cleaning
A dirty pool apron can create a slip and fall hazard, we ensure your family is safe.
Office Building Washing
First impressions are lasting impressions, keep your office building looking like brand new.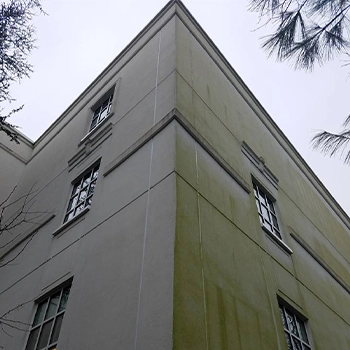 Apartment & Condo Washing
Don't live in a residential area, don't worry we got your apartment & condo needs covered.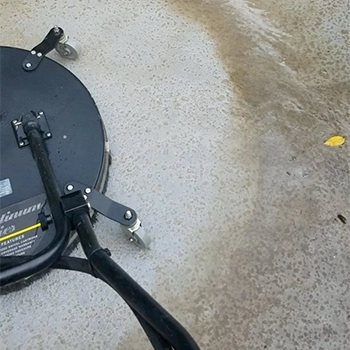 Commercial Concrete Cleaning
Turn dirty and stained concrete into a clean surface for your clients or customers to enjoy.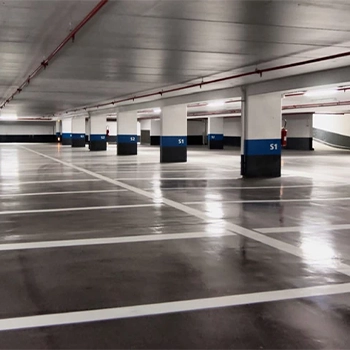 Parking Garage Cleaning
Parking garages come with a lot of vehicle and foot traffic, routine cleaning is essential.
About Middletown, NJ
City of Middletown, New Jersey
Middletown Township is a township in Monmouth County, New Jersey, United States. As of the 2020 United States Census, the township had a total population of 67,106, making it the most-populous municipality in the county and the state's 16th largest municipality by population, having seen an increase of 584 residents (0.9%) from its population of 66,522 in the 2010 Census.
Middletown is a bedroom community of New York City, located alongside of the Raritan Bay within the Raritan Valley region in the New York metropolitan area. Due to its affluence, low crime, access to cultural activities, public school system, proximity to the Jersey Shore and Raritan Bayshore, and central commuting location, Middletown was ranked in 2006, 2008, 2010, and 2014 in the Top 100 in CNNMoney.com's Best Places to Live. Time magazine listed Middletown on its list of "Best Places to Live 2014
In 2016, SafeWise named Middletown Township as the fifth-safest city in America to raise a child; the township was the highest ranked of the 12 communities in New Jersey included on the list.