PRESSURE WASHING COMPANY IN MIDDLETOWN, NJ 
Regularly pressure washing your house avoids the buildup of things like mold, mildew, and dirt
Why is Power Wash Plus The Best Pressure Washing Solution?
Do You Need
Pressure Washing

in

Middletown, NJ

? Let

Power Wash Plus

Do The Work!
Highly Trained Technicians

Fully Insured, Local Company

Convenient Scheduling

Transparent Pricing

100% Satisfaction Guaranteed
Experience The Best

Pressure  Washing

 
Middletown
Has To Offer. 
Pressure washing is the process of using high-pressure water to clean a surface. It is a great way to remove dirt, mold, and debris from various exterior surfaces. Pressure washing is used on concrete, wood, asphalt, vinyl, and more. It is an affordable and efficient way to clean surfaces and prepare them for painting or staining. Pressure washing improves the appearance of your property and can even help increase its value. If you want to pressure wash your home, use a qualified professional pressure washing team. Pressure washing done incorrectly can damage your property and even lead to injuries.
Top-Rated Exterior Services
100% Satisfaction Guaranteed
Highly Trained Technicians
Environmentally Friendly Products
Fully Licensed and Insured
Maintaining Your Curb Appeal
Professional Pressure Washing
So, you've decided you want, or need, to work with a provider to pressure wash your property. The good news is finding an expert pressure washing provider is easier than you think. Of course, you can do it on your own. Still, you most likely won't have the best equipment, the knowledge, or experience to undertake it securely, effectively, and without spending your entire weekend, or longer, pressure washing your home and neighboring property. 
An expert pressure washing provider like Power Wash Plus can do it properly without wasting your time or funds and threatening your home and property. Pressure washing and soft washing facades and metal or similar wall coverings is an incredibly complicated task. These tasks need special equipment because it involves working at higher elevations and using the proper cleaning agent and psi. Our employees are trained and accredited for such tasks, so you can contact us at Power Wash Plus at any time with outright peace of mind that we will complete each pressure washing job with total fulfillment to you. Discovering the ideal company by browsing Google for pressure washing near me assists in making sure you hire the best business like us here at Power Wash Plus.
You can't go wrong with Power Wash Plus when choosing a pressure washing company. We have the experience and expertise to get the job done right, and we always put our customers first. We offer a wide range of pressure washing services and a wide range of equipment and attachments, so we can tailor our services to meet your specific needs. We also offer a satisfaction guarantee, so you can be sure that you're making the best decision for your needs. Contact us today for your free estimate and learn more about our pressure washing solutions. You won't regret it!
Pressure Washing Done Right
Making the exterior of your house more attractive is a crucial step in developing a comfortable environment for you and your family. Visitors can see the outside first thing when they visit. One method is pressure washing, which can protect the exterior long-term. It doesn't need to be done routinely. The most crucial thing is getting the right professional for the job. Some ideas will come in handy throughout the choice process, and we'll highlight a few of them here. Even though people frequently put pressure washers on their houses, there are unforeseen threats in the process. When water is shot at too intense, it can get into your walls and property. Your property is developed to endure rain and other humidity, and it can survive a low PSI with a pressure washer. Still, when pressure washers are worked with at complete ability, you may end up with saturated carpet, moist attics, and mildew.
A pressure washer can damage exterior siding, even becoming loose when done improperly. The cement on brick households may be blasted away simultaneously if the owner does not figure out what they are doing. In inexperienced hands, the pressure washer can obliterate window screens, cause leaking in window seals, and more. It can eliminate pain, and if you were merely planning on cleaning your household, you'd now be faced with painting. As a house owner, it's your decision on when to pressure wash your property. Those who enjoy keeping their home in ideal condition are most likely to do it yearly. Others that might have simply learned about power washing and its benefits could still have a handful of concerns. If you fall under that latter category, do not hesitate to give the specialists at Power Wash Plus. We've assisted thousands of people similar to you, and we'll be happy to address all your concerns and take you through our procedures.
WHY CHOOSE Power Wash Plus?
Pressure Washing Services Near Me
When it comes to your home, you want to ensure that you take the best care possible. One way to do this is by hiring a professional pressure washing company like Power Wash Plus. We can help protect your investment and keep it looking its best. Pressure washing is a great way to remove built-up dirt, dust, and grime from your home's exterior. Over time, these things can cause your home to look dirty and faded. We will quickly take care of all that and restore your home's original beauty. Not only is it essential to have your home professionally pressure washed regularly, but it's also essential to choose the right company to do the job.
Regarding eco-friendly options, pressure washing is one of the best. It's much more environmentally friendly than using a hose, and it can get your exterior surfaces clean in a fraction of the time. Plus, you don't need to use harsh chemicals, harming people and the environment. One of the best things about pressure washing is to clean various surfaces. You can use it on your deck, patio, driveway, sidewalk, and your home's exterior. If you want to get your property looking its best, pressure washing is the way to go. Pressure washing your home is a great way to keep it looking new. Not only does it remove dirt and contaminants from the surface of your home, but it can also help protect it from weathering and damage. Not only is it eco-friendly, but it's also convenient. So why not give it a try? Using Power Wash Plus is a wise decision that will benefit your home and its exterior surfaces in many ways. So if you're looking for a reliable and affordable way to keep your home clean, call Power Wash Plus today for your free estimate. We'll be happy to show you how easy and affordable it is to have a clean home all year round.
Power Wash Plus is awesome! The crew did a fantastic job cleaning our house, walkway, fence and deck. My whole yard sparkled after they finished. The price was reasonable and all work done expertly. It was our first time hiring out all the work and we're extremely pleased with the result. I recommend Power Wash Plus to all homeowners who want to freshen up their yard.
– Tess, M

Power Wash Plus is the exterior wash company you need to restore the shine and beauty of your home. They do an amazing job with professionalism; they are courteous and efficient. They do a great job!I recommend the company to anyone who wants his/her house looking cool, clean and in top shape.
– Tony, N

We called Chris to power wash my mom's house, porch and pool deck prior to listing the house for sale, and he did an excellent job for us. What we liked about his process was that it wasn't harsh and didn't strip the paint or damage the stain on wooden areas, but the difference in everything he cleaned was dramatic. Chris was so easy to work with, adjusted his schedule to meet our needs and genuinely cared that he did a good job for us. We have recommended him to others and will continue to do so!
– Trish, W

I used Power Wash Plus for my pool deck. They power washed and regrouted my pavers. I was really happy with the work they did. Chris, gave me a 3 day plan for the entire project and was on schedule for all 3 days. He was very professional and I would highly recommend him.
– Guillermo, H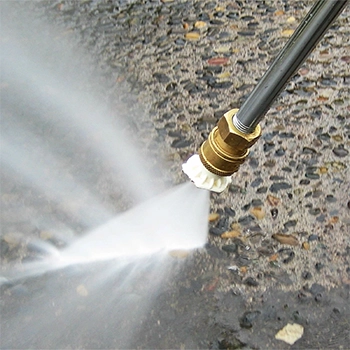 Pressure Washing
Regularly pressure washing your house avoids the buildup of things like mold, mildew, and dirt.
House Washing
Safely get rid of contaminations along with obtaining your house siding looking brand-new.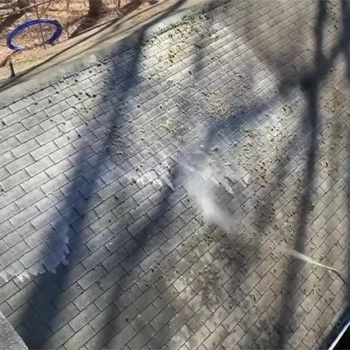 Roof Cleaning
A neglected roof does more than just look bad; it can lead to extremely expensive repairs.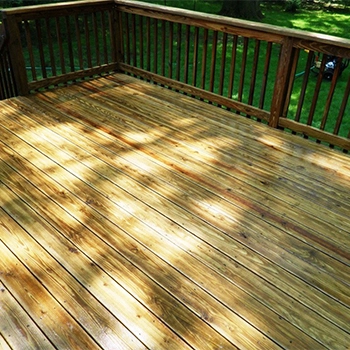 Deck Cleaning
Deck Cleaning removes built-up mold and mildew, rejuvenating your decks.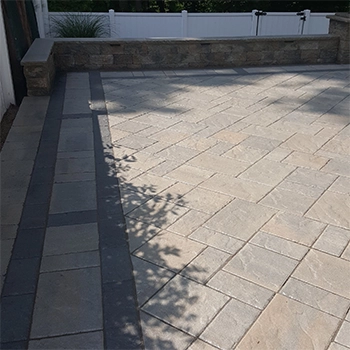 Paver Cleaning
Paver cleaning is the process of removing sand, weeds, moss, and dirt from the pavers.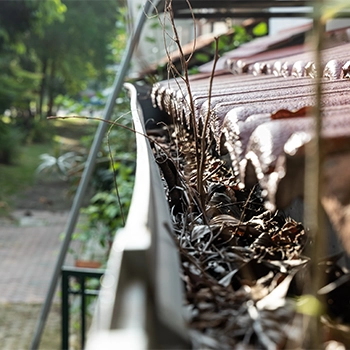 Gutter Cleaning
Routine gutter maintenance is important in keeping your home's roofing system functional.
Gutter Guard Installation
Gutter guards are essential to keeping your gutters clean and free from debris.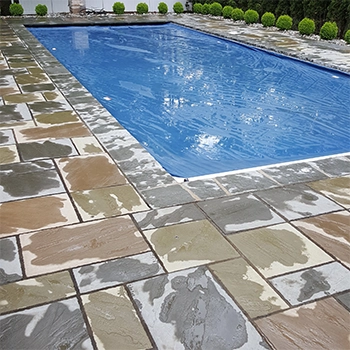 Pool Apron Cleaning
A dirty pool apron can create a slip and fall hazard, we ensure your family is safe.
Office Building Washing
First impressions are lasting impressions, keep your office building looking like brand new.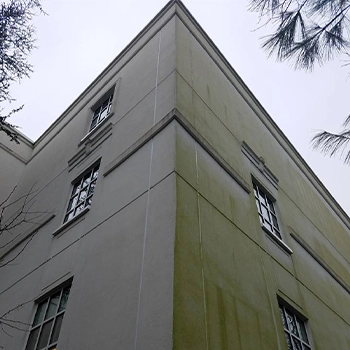 Apartment & Condo Washing
Don't live in a residential area, don't worry we got your apartment & condo needs covered.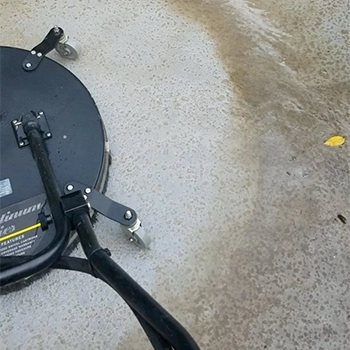 Commercial Concrete Cleaning
Turn dirty and stained concrete into a clean surface for your clients or customers to enjoy.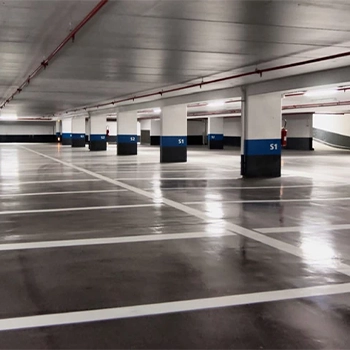 Parking Garage Cleaning
Parking garages come with a lot of vehicle and foot traffic, routine cleaning is essential.
About Middletown, NJ
City of Middletown, New Jersey
Middletown Township is a township in Monmouth County, New Jersey, United States. As of the 2020 United States Census, the township had a total population of 67,106, making it the most-populous municipality in the county and the state's 16th largest municipality by population, having seen an increase of 584 residents (0.9%) from its population of 66,522 in the 2010 Census.
Middletown is a bedroom community of New York City, located alongside of the Raritan Bay within the Raritan Valley region in the New York metropolitan area. Due to its affluence, low crime, access to cultural activities, public school system, proximity to the Jersey Shore and Raritan Bayshore, and central commuting location, Middletown was ranked in 2006, 2008, 2010, and 2014 in the Top 100 in CNNMoney.com's Best Places to Live. Time magazine listed Middletown on its list of "Best Places to Live 2014
In 2016, SafeWise named Middletown Township as the fifth-safest city in America to raise a child; the township was the highest ranked of the 12 communities in New Jersey included on the list.
Power Wash Plus
Phone Number:
732-671-6767
25 Oriole Rd, Middletown Township, NJ 07748
Follow Us:
Basking Ridge, NJ,
Bedminster, NJ,
Berkeley Heights, NJ,
Bernardsville, NJ,
Bridgewater, NJ,
Clark, NJ,
Cliffwood, NJ,
Colts Neck, NJ,
Cranford, NJ,
East Brunswick, NJ,
Eatontown, NJ,
Edison, NJ,
Fair Haven, NJ,
Far Hills, NJ,
Garwood, NJ,
Hazlet, NJ,
Hillsborough Township, NJ,
Holmdel, NJ,
Keyport, NJ,
Little Silver, NJ,
Marlboro, NJ,
Matawan, NJ,
Middletown Township, NJ,
New Brunswick, NJ,
Oceanport, NJ,
Parlin, NJ,
Perth Amboy, NJ,
Piscataway, NJ,
Plainfield, NJ,
Red Bank, NJ,
Rumson, NJ,
Sayreville, NJ,
Scotch Plains, NJ,
Shrewsbury, NJ,
South Amboy, NJ,
South Plainfield, NJ,
Summit, NJ,
Warren, NJ,
Watchung, NJ,
Westfield, NJ,
Woodbridge, NJ,
Union Beach, NJ,
Branchburg, NJ,
Franklin Township, NJ,
Freehold Township, NJ,
Long Hill, NJ,
Old Bridge, NJ,
Tinton Falls, NJ,
Woodbridge Township, NJ,
Freehold, NJ,
Manalapan, NJ,
Union, NJ,
Linden, NJ,
Elizabeth, NJ