POOL APRON CLEANING COMPANY IN MIDDLETOWN, NJ
A dirty pool apron can create a slip and fall hazard, we ensure your family is safe
Why is Power Wash Plus The Best Pool Apron Cleaning Solution?
Do You Need
Pool Apron Cleaning

in

Middletown, NJ

? Let

Power Wash Plus

Do The Work!
Highly Trained Technicians

Fully Insured, Local Company

Convenient Scheduling

Transparent Pricing

100% Satisfaction Guaranteed
Experience The Best

Pool Apron Cleaning

 
Middletown
Has To Offer. 
It's essential to keep your pool apron clean to maintain the hygiene of your swimming area. An apron is an area around the pool where swimmers stand or walk, and it can quickly become contaminated with dirt, debris, and bacteria. To clean your apron, sweep it with a broom or brush and then rinse it with clean water.
It would be best if you did this every day or two to prevent the build-up of dirt and debris. If you have an automatic pool cover, clean underneath it as well to prevent the growth of mold and mildew. Hiring a professional like Power Wash Plus is highly recommended. Contact us today for your free estimate.
Top-Rated Exterior Services
100% Satisfaction Guaranteed
Highly Trained Technicians
Environmentally Friendly Products
Fully Licensed and Insured
Maintaining Your Curb Appeal
Professional Pool Apron Cleaning
One of the most important things to do when it comes to cleaning your pool correctly is to make sure that you clean the apron regularly. The apron is the area around the pool where people walk in and out, and it can quickly become dirty and full of dirt, grime, and other debris. If you don't keep the apron clean, it can track all of that into your pool and make it dirty. Not only is this unsightly, but it can also be dangerous for swimmers. Therefore, it's essential to make sure that you sweep and clean the apron regularly.
One of the safety hazards of not cleaning your pool apron is that it can create a slip and fall hazard. If the pool apron is wet and there is debris, someone could easily slip and fall, leading to severe injuries. In addition, if the apron is not cleaned regularly, it can become stained and discolored, making it difficult to see. A dirty pool apron can also create a slip and fall hazard, making the pool area less attractive. Finally, if the apron is not kept clean, it can attract pests, posing a health hazard to those using the pool.
At Power Wash Plus, we understand the importance of keeping your pool apron clean and safe for everyone to enjoy. That's why we offer a wide range of pool apron cleaning services designed to meet your needs. Our team of experienced and certified professionals uses only the latest equipment and techniques to get your apron looking its best. We also offer a 100% satisfaction guarantee on all of our work, so you can be confident that you're making the best decision for your home or business. If you're interested in learning more about our pool apron cleaning services, we invite you to contact us today.
Pool Apron Cleaning Done Right
There are several benefits of regularly cleaning your pool apron. First, it helps to keep your pool area looking clean and well-maintained. A clean and well-maintained pool apron can be important for aesthetic and safety reasons. Secondly, regular cleaning can help prevent the build-up of algae and other bacteria, harming swimmers. Finally, it can also extend the lifespan of your pool by avoiding damage from dirt and debris. A pool apron is a concrete area around your pool. It is essential to clean your pool apron regularly for several reasons. First, it helps to keep your environment safe. If there are any sharp objects or debris on the apron, they could potentially cause injury. Second, regular cleaning helps to prevent the growth of mold and mildew. These can cause health problems, so keeping your apron clean and free of these hazards is crucial. Finally, cleaning your apron helps to keep your pool looking its best. A clean and well-maintained apron will make your pool area more inviting and enjoyable for everyone.
At Power Wash Plus, we firmly believe regular pool apron cleaning is essential to maintaining both the aesthetic appeal and functionality of your backyard oasis. Here are a few reasons we recommend having your pool apron cleaned regularly. A build-up of dirt, debris, and grime on your pool apron can create a slip-and-fall hazard. You'll eliminate this potential danger by power washing your pool apron and helping keep your family and friends safe. Let's face it – no one wants to swim in a dirty pool. In addition to making your pool area look unappealing, a build-up of dirt and debris can lead to the early deterioration of your pool's finish. Regularly cleaning your pool apron will help keep it looking its best for years to come. Contact us today for your free estimate and learn more about our pool apron cleaning services.
Call us or Email us and 1 of our quality staff members can provide you with a FREE quote!
WHY CHOOSE Power Wash Plus?
Pool Apron Cleaning Services Near Me
As a busy homeowner, you may not have time to clean your pool area. However, it is crucial to keep your pool clean for both aesthetic and safety reasons. A professional pool cleaning company like Power Wash Plus can help keep your pool sparkling clean and safe for swimming. Your pool apron is the area around your pool that can quickly become dirty and cluttered. Keeping this area clean is essential for two main reasons: safety and aesthetics. A clean pool apron will help you avoid slip and fall accidents and make your pool area look more inviting. Plus, it's just good practice to keep your pool area clean and tidy. Summertime is when your pool gets the most use, so keep it clean and free of debris. With a little effort, you can enjoy a safe and beautiful pool all season long.
There are many reasons why Power Wash Plus is an excellent option for your pool apron cleaning needs. One reason is that Power Wash Plus has a unique cleaning formula that can remove even the most stubborn dirt and grime from your pool apron. Another reason is that Power Wash Plus is a very affordable option compared to other pool apron cleaning products on the market. Finally, Power Wash Plus is very easy to use and can be used on any pool apron material. Our team of pool apron cleaning experts highly recommend Power Wash Plus for anyone looking for an affordable, easy-to-use, and effective pool apron cleaning solution. If you are looking for a reliable and professional pool cleaning company, check out Power Wash Plus. We are a leading provider of pool cleaning services in Middletown, NJ. Contact us today to learn more about our services and schedule a free consultation.
Power Wash Plus did excellent work cleaning the gutters and power washing our home. There was great communication before and throughout the service. Will do business with again!
– Ryan, A

This team was awesome! They showed up on time, power washed our shed so perfectly that it looks brand new, and then power washed our entire house. Everything looks incredible! Can't thank them enough!
– Jessica, G

This was my first time trying PowerWash Plus and they did not disappoint! Great service and amazing work! My house looks fantastic and so clean! Thank you for a great job! I'll definitely be calling again
– Judy, G

What a great team. Super thorough, got into all the nooks and hard to reach spots. Looks brand new. I feel like going out there to make a mess, just so they could come back again. Definitely recommend this guys. You won't be disappointed !
– Denny, T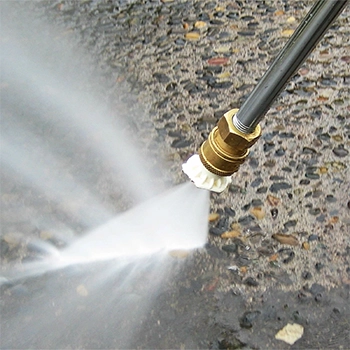 Pressure Washing
Regularly pressure washing your house avoids the buildup of things like mold, mildew, and dirt.
House Washing
Safely get rid of contaminations along with obtaining your house siding looking brand-new.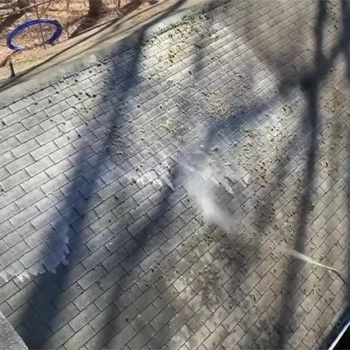 Roof Cleaning
A neglected roof does more than just look bad; it can lead to extremely expensive repairs.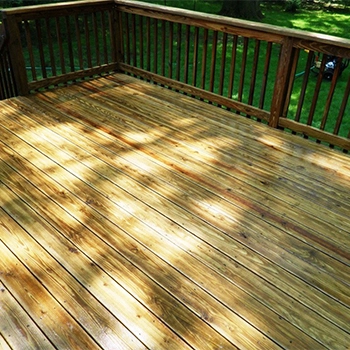 Deck Cleaning
Deck Cleaning removes built-up mold and mildew, rejuvenating your decks.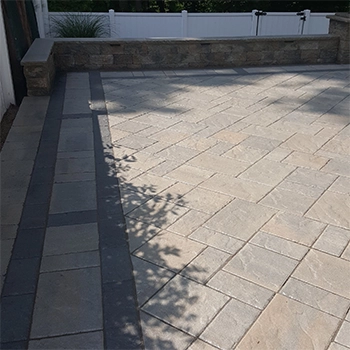 Paver Cleaning
Paver cleaning is the process of removing sand, weeds, moss, and dirt from the pavers.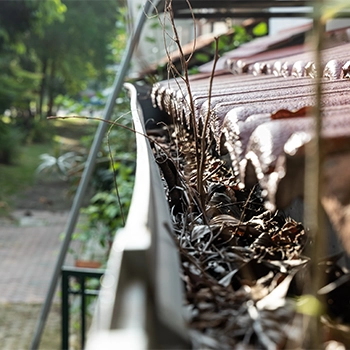 Gutter Cleaning
Routine gutter maintenance is important in keeping your home's roofing system functional.
Gutter Guard Installation
Gutter guards are essential to keeping your gutters clean and free from debris.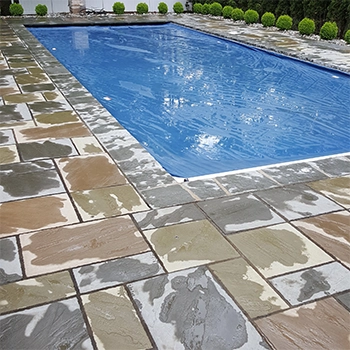 Pool Apron Cleaning
A dirty pool apron can create a slip and fall hazard, we ensure your family is safe.
Office Building Washing
First impressions are lasting impressions, keep your office building looking like brand new.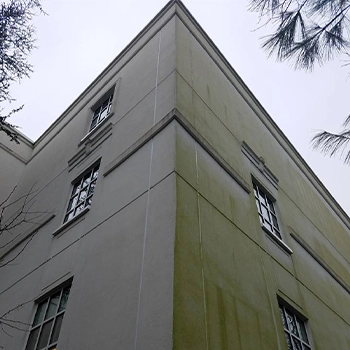 Apartment & Condo Washing
Don't live in a residential area, don't worry we got your apartment & condo needs covered.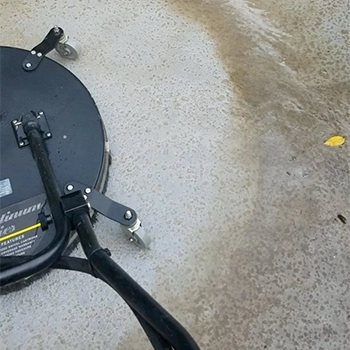 Commercial Concrete Cleaning
Turn dirty and stained concrete into a clean surface for your clients or customers to enjoy.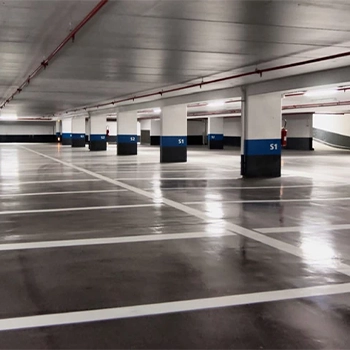 Parking Garage Cleaning
Parking garages come with a lot of vehicle and foot traffic, routine cleaning is essential.
About Middletown, NJ
City of Middletown, New Jersey
Middletown Township is a township in Monmouth County, New Jersey, United States. As of the 2020 United States Census, the township had a total population of 67,106, making it the most-populous municipality in the county and the state's 16th largest municipality by population, having seen an increase of 584 residents (0.9%) from its population of 66,522 in the 2010 Census.
Middletown is a bedroom community of New York City, located alongside of the Raritan Bay within the Raritan Valley region in the New York metropolitan area. Due to its affluence, low crime, access to cultural activities, public school system, proximity to the Jersey Shore and Raritan Bayshore, and central commuting location, Middletown was ranked in 2006, 2008, 2010, and 2014 in the Top 100 in CNNMoney.com's Best Places to Live. Time magazine listed Middletown on its list of "Best Places to Live 2014
In 2016, SafeWise named Middletown Township as the fifth-safest city in America to raise a child; the township was the highest ranked of the 12 communities in New Jersey included on the list.