PRESSURE WASHING COMPANY IN Tinton Falls, NJ
Regularly pressure washing your house avoids the buildup of things like mold, mildew, and dirt
Power Wash Plus is awesome! The crew did a fantastic job cleaning our house, walkway, fence and deck. My whole yard sparkled after they finished. The price was reasonable and all work done expertly. It was our first time hiring out all the work and we're extremely pleased with the result. I recommend Power Wash Plus to all homeowners who want to freshen up their yard.
– Tess, M

Power Wash Plus is the exterior wash company you need to restore the shine and beauty of your home. They do an amazing job with professionalism; they are courteous and efficient. They do a great job!I recommend the company to anyone who wants his/her house looking cool, clean and in top shape.
– Tony, N

We called Chris to power wash my mom's house, porch and pool deck prior to listing the house for sale, and he did an excellent job for us. What we liked about his process was that it wasn't harsh and didn't strip the paint or damage the stain on wooden areas, but the difference in everything he cleaned was dramatic. Chris was so easy to work with, adjusted his schedule to meet our needs and genuinely cared that he did a good job for us. We have recommended him to others and will continue to do so!
– Trish, W

I used Power Wash Plus for my pool deck. They power washed and regrouted my pavers. I was really happy with the work they did. Chris, gave me a 3 day plan for the entire project and was on schedule for all 3 days. He was very professional and I would highly recommend him.
– Guillermo, H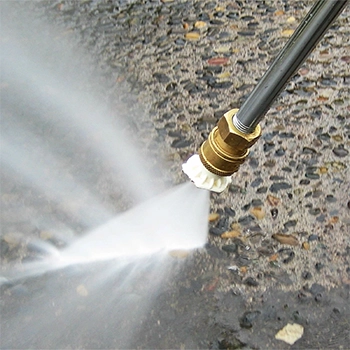 Pressure Washing
Regularly pressure washing your house avoids the buildup of things like mold, mildew, and dirt.
House Washing
Safely get rid of contaminations along with obtaining your house siding looking brand-new.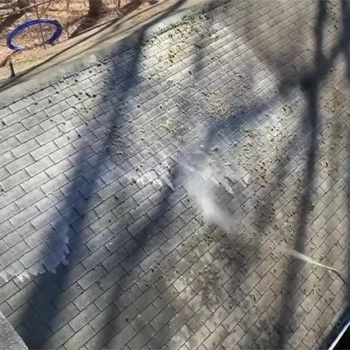 Roof Cleaning
A neglected roof does more than just look bad; it can lead to extremely expensive repairs.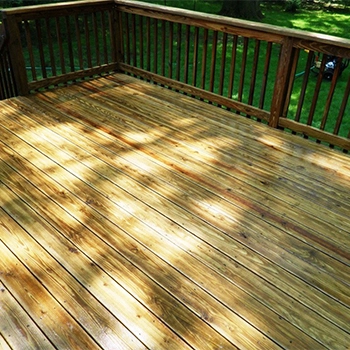 Deck Cleaning
Deck Cleaning removes built-up mold and mildew, rejuvenating your decks.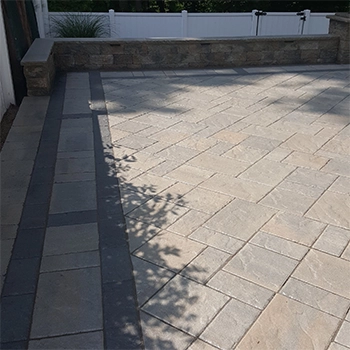 Paver Cleaning
Paver cleaning is the process of removing sand, weeds, moss, and dirt from the pavers.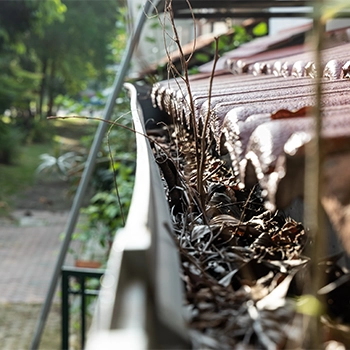 Gutter Cleaning
Routine gutter maintenance is important in keeping your home's roofing system functional.
Gutter Guard Installation
Gutter guards are essential to keeping your gutters clean and free from debris.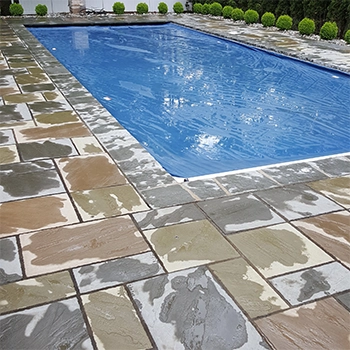 Pool Apron Cleaning
A dirty pool apron can create a slip and fall hazard, we ensure your family is safe.
Office Building Washing
First impressions are lasting impressions, keep your office building looking like brand new.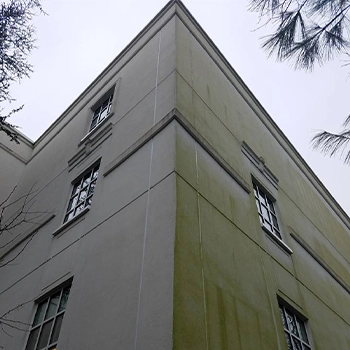 Apartment & Condo Washing
Don't live in a residential area, don't worry we got your apartment & condo needs covered.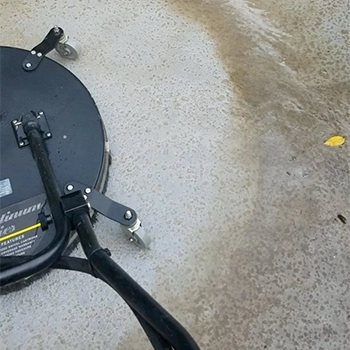 Commercial Concrete Cleaning
Turn dirty and stained concrete into a clean surface for your clients or customers to enjoy.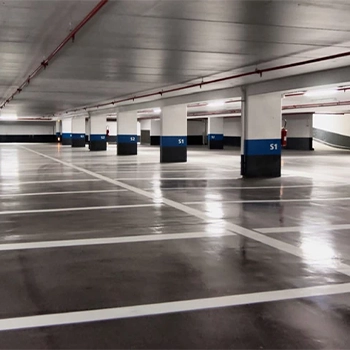 Parking Garage Cleaning
Parking garages come with a lot of vehicle and foot traffic, routine cleaning is essential.
wHAT mAKES Power Wash Plus THE BEST IN Tinton Falls, NJ?
Our passion is maintaining a beautiful exterior for your home. We take pride in knowing we can provide you with 100% satisfaction and guarantee a job done right.
Our team of highly skilled technicians and staff will make sure that your home will be the talk of the town. We are fully insured, so you can have peace of mind knowing your property is in safe hands.
We are dedicated to our local community, ensuring that our New Jersey homes are constantly rejuvenated and maintained year-round. Our passion is you, the customer, your home, and your family.
Why is Power Wash Plus The Best Pressure Washing Solution?
Do You Need Pressure Washing in Tinton Falls, NJ? Let Power Wash Plus Do The Work!
Highly Trained Technicians

Fully Insured, Local Company

Convenient Scheduling

Transparent Pricing

100% Satisfaction Guaranteed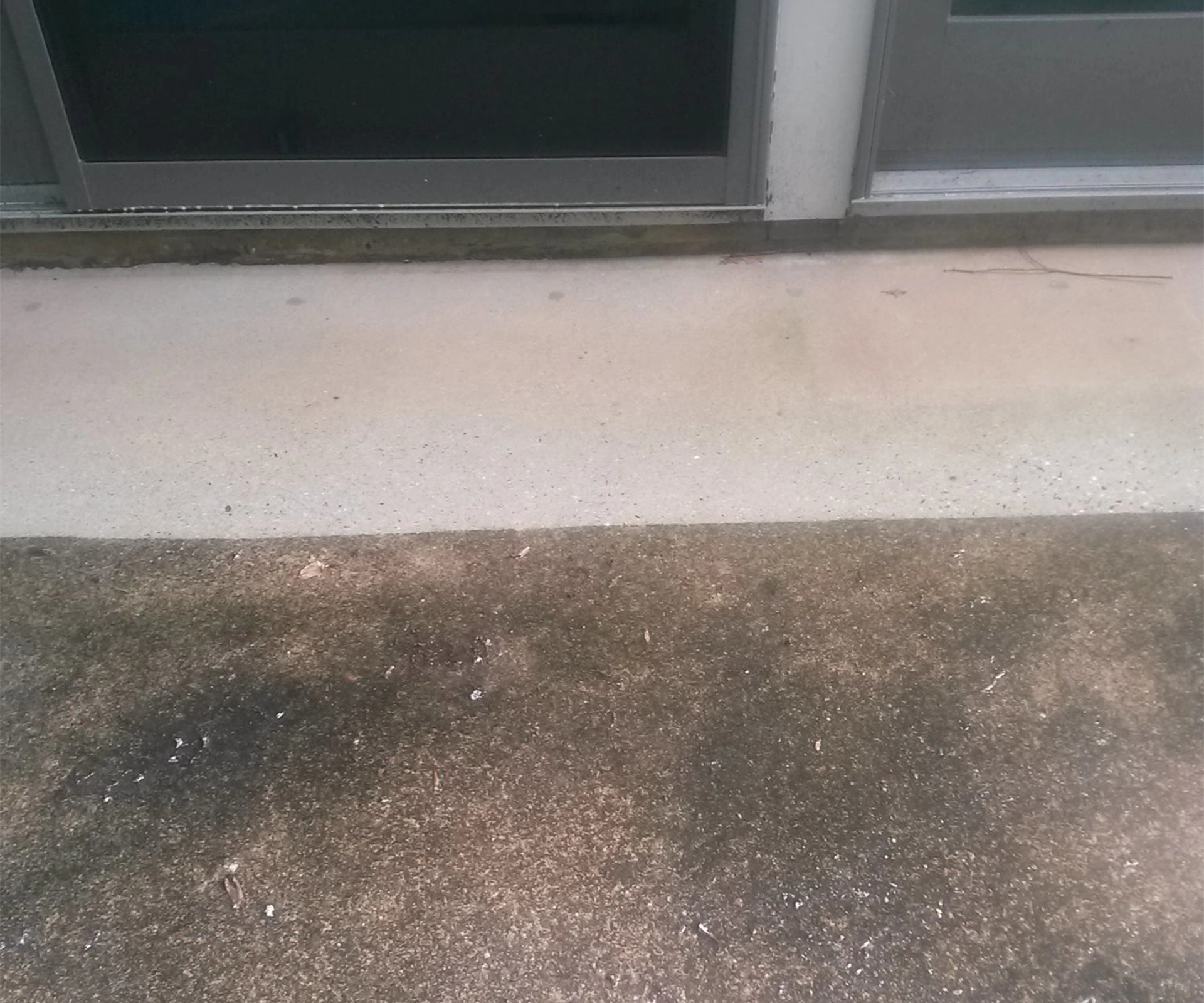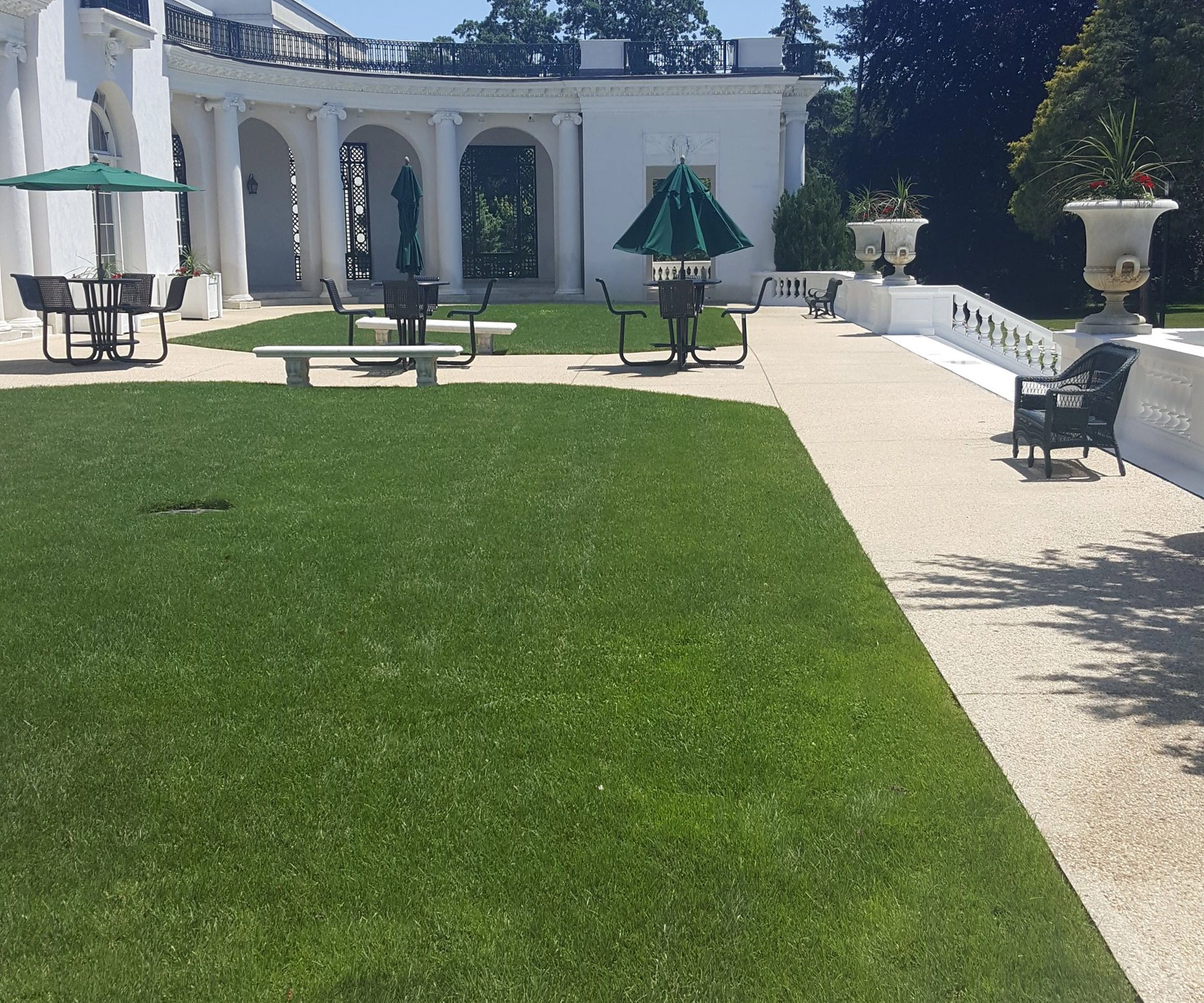 Experience The Best Pressure  Washing Tinton Falls, NJ Has To Offer. 
Pressure washing involves the utilization of high-pressure water to thoroughly cleanse various surfaces. This method effectively eliminates dirt, mold, and debris from a range of exterior materials, such as concrete, wood, asphalt, and vinyl. It's both cost-effective and efficient for surface cleaning, and preparing them for paint or stain. Pressure washing enhances the appearance of properties in Tinton Falls, NJ, and can even boost their value. To ensure a safe and effective pressure washing experience, it's advisable to enlist the services of qualified professionals. Incorrectly performed pressure washing can potentially harm your property and pose safety risks.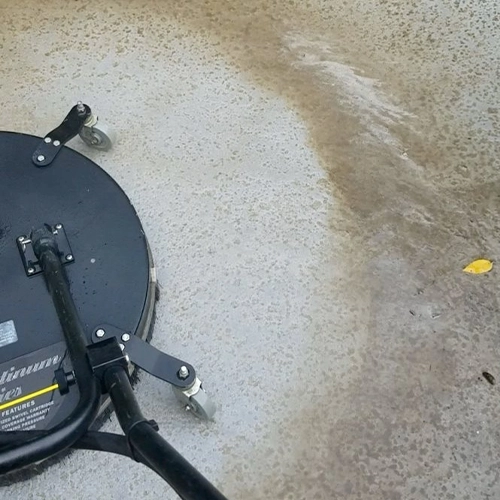 WHY CHOOSE Power Wash Plus?
Pressure Washing Services Near Me
When it comes to maintaining your home in Tinton Falls, NJ, it's crucial to ensure optimal care. One effective approach is to engage the services of a professional pressure washing company like Power Wash Plus. Our team can safeguard your investment and rejuvenate its appearance. Pressure washing proves highly effective in eliminating the accumulated dirt, dust, and grime on your home's exterior. Over time, these elements can cause your residence to appear weathered and dingy. We are here to swiftly address these issues and restore your home's original allure. It is not only important to have your home professionally pressure washed periodically, but also to choose the right company for the task.
When it comes to eco-friendly alternatives, pressure washing ranks among the best options. It's far more environmentally conscious than employing a hose, and it accomplishes thorough cleaning of your exterior surfaces in a fraction of the time. Furthermore, there's no need for harsh chemicals, ensuring the well-being of both people and the environment. A notable advantage of pressure washing is its versatility—it can effectively clean various surfaces including decks, patios, driveways, sidewalks, and your home's exterior. If you aim to enhance your property's appearance, pressure washing is the way to go. Pressure washing your Tinton Falls, NJ home is a fantastic means to keep it looking fresh. Not only does it remove surface contaminants, but it also acts as a safeguard against weather-related wear and tear. It's not just eco-friendly; it's also highly convenient. So, why not give it a try? Opting for Power Wash Plus is a wise decision that will greatly benefit your home and its exterior surfaces in numerous ways. If you seek a dependable and cost-effective method to maintain a consistently clean home throughout the year in Tinton Falls, NJ, call Power Wash Plus today for your complimentary estimate. We're ready to demonstrate how easy and affordable it is to maintain a pristine home year-round in Tinton Falls, NJ.
Top-Rated Exterior Services
100% Satisfaction Guaranteed
Highly Trained Technicians
Environmentally Friendly Products
Fully Licensed and Insured
Maintaining Your Curb Appeal
Professional Pressure Washing in Tinton Falls, NJ
You've decided to enlist the services of a professional for your property's pressure washing needs, and the good news is that finding an expert provider is a straightforward process. While attempting the task yourself is an option, you're likely to lack the necessary equipment, knowledge, and experience required for a safe and efficient process. Doing it independently could eat up your entire weekend or even longer, potentially putting your Tinton Falls, NJ property at risk.
An established pressure washing provider like Power Wash Plus is equipped to handle the job correctly, saving you time and money while ensuring the safety of your property. Pressure washing and soft washing for exteriors, as well as various wall coverings like metal, can be challenging tasks. These jobs demand specialized equipment, often involve working at elevated heights, and require the use of appropriate cleaning agents and pressure levels. Our trained and certified staff at Power Wash Plus are well-prepared for these tasks, allowing you to contact us with full confidence in our ability to complete every pressure washing job to your satisfaction.
We possess the essential experience and expertise needed to ensure the job is executed flawlessly, always placing our customers' needs at the forefront. Our offerings include a wide range of pressure washing services in Tinton Falls, NJ, and we have an array of equipment and attachments at our disposal, enabling us to customize our services to meet your specific requirements. We also offer a satisfaction guarantee, providing you with the assurance that you've made the best choice for your needs. Get in touch with us today for a free estimate and to learn more about our pressure washing solutions. You'll be delighted with the results!
Pressure Washing Done Right in Tinton Falls, NJ
Improving the outward appearance of your Tinton Falls, NJ home is a pivotal step in creating a welcoming environment for you and your family. It's the first thing that visitors notice upon arrival. One effective approach is pressure washing, which offers long-lasting protection for your home's exterior. This task doesn't require frequent repetition, but what truly matters is selecting the right professional for the job. Here, we'll share a few helpful considerations to assist you in your decision-making process. While pressure washers are commonly used in households, there are unforeseen risks involved. Every property is unique, and we offer personalized solutions to cater to your specific cleaning requirements. We also collaborate with you to set a convenient service schedule that minimizes disruptions to your daily routine. Our services are competitively priced, delivering excellent value for the quality of work we provide. Moreover, they can save you money by preventing costly future repairs or replacements.
Improper usage of a pressure washer can harm your home's exterior siding, potentially loosening it. In the case of brick homes, the cement can be inadvertently blasted away if not handled with care. In inexperienced hands, pressure washers can wreak havoc on window screens, compromise window seals, and more. They can even strip away paint, turning a simple cleaning project into a full-blown painting endeavor. As a Tinton Falls, NJ homeowner, the decision of when to schedule a pressure washing for your property is yours to make. Those who value maintaining their homes in top condition are likely to do it annually. For those who may have recently discovered the benefits of power washing and have questions, don't hesitate to reach out to the experts at Power Wash Plus. We've assisted numerous homeowners like you, and we're here to address all your inquiries and guide you through the process.
About Tinton Falls, NJ
City of Tinton Falls, New Jersey
Area:
Local Time:
Mayor:
Weather:
Population:
Areas in Tinton Falls, NJ
Things To Do in Tinton Falls, NJ
Power Wash Plus
Phone Number:
732-671-6767
25 Oriole Rd, Middletown Township, NJ 07748
Follow Us:
Basking Ridge, NJ,
Bedminster, NJ,
Berkeley Heights, NJ,
Bernardsville, NJ,
Bridgewater, NJ,
Clark, NJ,
Cliffwood, NJ,
Colts Neck, NJ,
Cranford, NJ,
East Brunswick, NJ,
Eatontown, NJ,
Edison, NJ,
Fair Haven, NJ,
Far Hills, NJ,
Garwood, NJ,
Hazlet, NJ,
Hillsborough Township, NJ,
Holmdel, NJ,
Keyport, NJ,
Little Silver, NJ,
Marlboro, NJ,
Matawan, NJ,
Middletown Township, NJ,
New Brunswick, NJ,
Oceanport, NJ,
Parlin, NJ,
Perth Amboy, NJ,
Piscataway, NJ,
Plainfield, NJ,
Red Bank, NJ,
Rumson, NJ,
Sayreville, NJ,
Scotch Plains, NJ,
Shrewsbury, NJ,
South Amboy, NJ,
South Plainfield, NJ,
Summit, NJ,
Warren, NJ,
Watchung, NJ,
Westfield, NJ,
Woodbridge, NJ,
Union Beach, NJ,
Branchburg, NJ,
Franklin Township, NJ,
Freehold Township, NJ,
Long Hill, NJ,
Old Bridge, NJ,
Tinton Falls, NJ,
Woodbridge Township, NJ,
Freehold, NJ,
Manalapan, NJ,
Union, NJ,
Linden, NJ,
Elizabeth, NJ