DECK CLEANING COMPANY IN MIDDLETOWN, NJ
Deck Cleaning removes built-up mold and mildew, rejuvenating your decks and patios
Why is Power Wash Plus The Best Deck Cleaning Solution?
Do You Need
Deck Cleaning

in

Middletown, NJ

? Let

Power Wash Plus

Do
The Work!
Highly Trained Technicians

Fully Insured, Local Company

Convenient Scheduling

Transparent Pricing

100% Satisfaction Guaranteed
Experience The Best

Deck Cleaning

 
Middletown
Has To Offer. 
As the sunshine creeps its head out and temperature degrees rise, your deck is the best location to take pleasure in a cozy climate. Nonetheless, if mold and mildew have changed your deck green with waste, it's harder to take pleasure in it than before. Among the most effective approaches to keep your deck looking clean is to pressure wash it often. Pressure washing a deck removes built-up mold and mildew, rejuvenating its surface area and stopping permanent damages and stains. Play it safe by getting in touch with a power washing service, educated to securely complete results without creating problems. Our objective in this article is to educate you on the advantages of power washing a deck.
Top-Rated Exterior Services
100% Satisfaction Guaranteed
Highly Trained Technicians
Environmentally Friendly Products
Fully Licensed and Insured
Maintaining Your Curb Appeal
Professional Deck Cleaning
Getting your deck rid of clutter in addition to your furniture and grill is a superb place to begin. Now it is time for the most important job: work with an expert to pressure wash deck surface areas in addition to barriers. While renting out a pressure washing machine and doing it yourself, it is best to employ experts. Expert deck cleaning therapies from local power cleaning companies fast in addition to straightforward methods to rejuvenate your deck without altering it.
Professional pressure cleaning experts can securely eliminate mold as well as mildew from the surface of your deck. An expert deck will help in shielding it from permanent staining as well as likewise furthermore undesirable developments. In addition, the moisture and dirt can cause the wood to warp or rot, which will shorten the life of your deck. Regular cleaning with Power Wash Plus is essential to keeping your deck looking great and functioning correctly. Cleaning your deck is a quick and easy way to improve its appearance and prolong its life. Repaint or staining after pressure washing is one more method to enhance the look of your deck. Remember, various businesses use various treatments. See it to ask the regional pressure washing business you choose whether they provide prep advantage paint or staining.
If you don't clean your deck, the dirt and dust will gradually accumulate and uneven surfaces, making it difficult to slide the cards and may even cause them to stick. A well-maintained deck and fence can enhance the beauty of your home while providing a comfortable space for you to enjoy the outdoors. However, regular cleaning and staining are necessary to protect your investment from the elements. Deck cleaning extends the life of your wood surfaces and helps keep them looking their best. Contact us today for your free quote!
Deck Cleaning Done Right
It's no secret that a well-maintained deck can add value to your home. But what about the importance of hiring a professional company to clean and maintain your outdoor living spaces? Here are a few reasons why it's worth considering. It extends the life of your investment. Regular cleaning and maintenance will help extend the life of your deck, saving you money in the long run. First impressions matter, and a beautiful deck can make a big difference in curb appeal.
If you don't clean your deck, the dirt, mold, algae, and grime will build up over time and eventually cause the wood to rot. The accumulated build-up will make your deck look bad, but it can also be dangerous if it collapses. We at Power Wash Plus will keep your deck looking great, but it will also help prolong its lifespan. Therefore, it's essential to regularly clean your deck to keep it looking its best and prevent any accidents. Deck cleaning is a crucial part of local community appearance. Whether you have a deck in your backyard or front porch, it's essential to keep it looking its best. Regular cleaning and maintenance remove dirt, grime, mildew, mold, and other stains that can build up over time and damage the wood. Deck cleaning is one of the most cost-effective ways to protect your deck from damage caused by the elements.
Looking for an eco-friendly and affordable way to clean your deck, look no further than Power Wash Plus. Our eco-friendly products are also safe for you, your family, and the environment. We offer deck cleaning, staining, and sealing services. We offer a money-back satisfaction guarantee. At Power Wash Plus, we provide a wide range of services to help you maintain the beauty of your home. Contact us today for your free estimate.
Call us or Email us and 1 of our quality staff members can provide you with a FREE quote!
WHY CHOOSE Power Wash Plus?
Deck Cleaning Services Near Me
There are many benefits to keeping your deck clean, including extending the life of your deck by protecting it against the elements and preventing the growth of mildew, fungus, and algae, all of which can damage your deck. Keeping your decks clean keep pests like spiders, ants, and termites away, making your deck more inviting to friends and family. A deck is a perfect place to relax and enjoy the outdoors. However, that enjoyment can quickly become a nightmare if it's not adequately cleaned and maintained. Did you know that cleaning your deck is essential for more than just the appearance of your deck and patio?
Without regular cleanup, dirt, debris, and other materials trapped on your deck can create an environment favorable for mold and mildew growth. Removing these materials can help prevent decay and mildew's harmful effects and reduce instances of rot or other structural damage. Overall, deck cleaning is crucial for keeping your deck in good condition. Whether you tackle the task yourself or hire a professional to do it for you, taking the time to regularly clean your deck can help ensure that it will remain safe, beautiful, and functional over the long term.
Power Wash Plus is a company you can trust. We are fully insured and bonded, so you can rest assured that your property is safe in our hands. We are also committed to customer satisfaction and will always go above and beyond to ensure you are happy with our work. Looking for the best fence and deck cleaning in town, look no further than Power Wash Plus. We will leave your property looking better than ever, and we will do it at a price you can afford. Contact us today to schedule a free estimate. We look forward to serving you!
Absolutely great service. Had my patio power washed, sanded and sealed! It looks amazing. Nick was great! Kept me posted at all times! April showers delayed the job so he was sure to keep
me posted on the current weather and his schedule. Appreciated it!!!!
– Lisa, S

From the moment I contacted Power Wash Plus, they were extremely professional, kind, knowledgeable and did an outstanding job! If you're looking to have your house, driveway, foundation, deck and walkways cleaned they do thorough work.
– Jan, C

I was very impressed with Chris at Power Wash Plus. He installed Gutter Gards on our house. He was very thorough, friendly and professional. He had great advice and seems to really care about his clients and his professional reputation. Highly reccomend him!
– Kendra, O

Have used Chris and Power Wash Plus multiple times for cleaning our house, pavers and even cleaning gutters and downspouts. Always reliable, always job done right. A pleasure to deal with.
– Bruce, B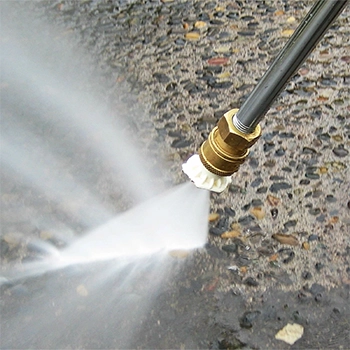 Pressure Washing
Regularly pressure washing your house avoids the buildup of things like mold, mildew, and dirt.
House Washing
Safely get rid of contaminations along with obtaining your house siding looking brand-new.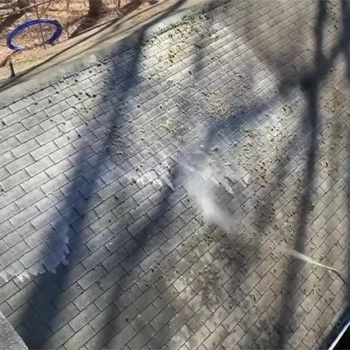 Roof Cleaning
A neglected roof does more than just look bad; it can lead to extremely expensive repairs.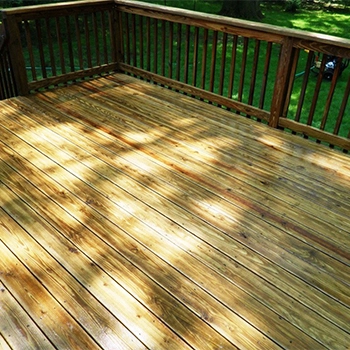 Deck Cleaning
Deck Cleaning removes built-up mold and mildew, rejuvenating your decks.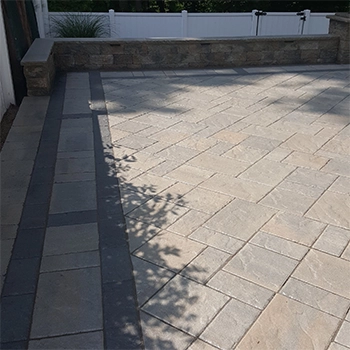 Paver Cleaning
Paver cleaning is the process of removing sand, weeds, moss, and dirt from the pavers.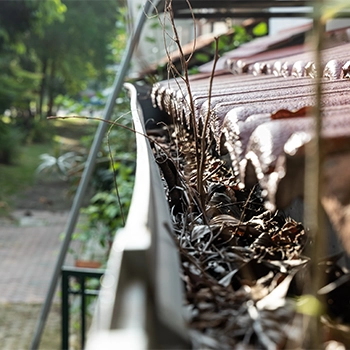 Gutter Cleaning
Routine gutter maintenance is important in keeping your home's roofing system functional.
Gutter Guard Installation
Gutter guards are essential to keeping your gutters clean and free from debris.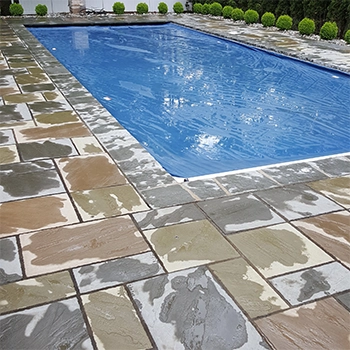 Pool Apron Cleaning
A dirty pool apron can create a slip and fall hazard, we ensure your family is safe.
Office Building Washing
First impressions are lasting impressions, keep your office building looking like brand new.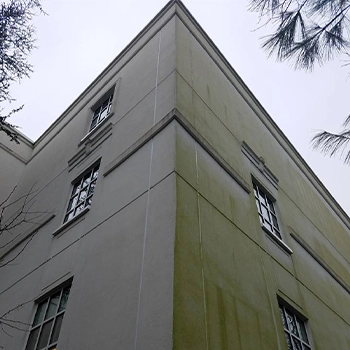 Apartment & Condo Washing
Don't live in a residential area, don't worry we got your apartment & condo needs covered.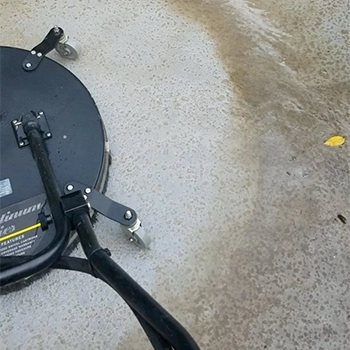 Commercial Concrete Cleaning
Turn dirty and stained concrete into a clean surface for your clients or customers to enjoy.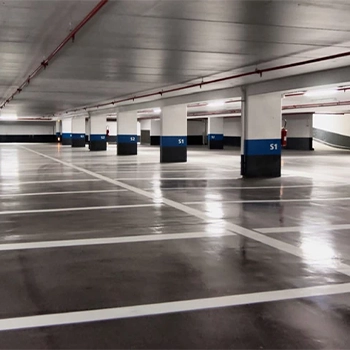 Parking Garage Cleaning
Parking garages come with a lot of vehicle and foot traffic, routine cleaning is essential.
About Middletown, NJ
City of Middletown, New Jersey
Middletown Township is a township in Monmouth County, New Jersey, United States. As of the 2020 United States Census, the township had a total population of 67,106, making it the most-populous municipality in the county and the state's 16th largest municipality by population, having seen an increase of 584 residents (0.9%) from its population of 66,522 in the 2010 Census.
Middletown is a bedroom community of New York City, located alongside of the Raritan Bay within the Raritan Valley region in the New York metropolitan area. Due to its affluence, low crime, access to cultural activities, public school system, proximity to the Jersey Shore and Raritan Bayshore, and central commuting location, Middletown was ranked in 2006, 2008, 2010, and 2014 in the Top 100 in CNNMoney.com's Best Places to Live. Time magazine listed Middletown on its list of "Best Places to Live 2014
In 2016, SafeWise named Middletown Township as the fifth-safest city in America to raise a child; the township was the highest ranked of the 12 communities in New Jersey included on the list.