PARKING GARAGE CLEANING COMPANY IN MIDDLETOWN, NJ
Parking garages come with a lot of vehicle and foot traffic, routine cleaning is essential
Why is Power Wash Plus The Best Parking Garage Cleaning Solution?
Do You Need
Parking Garage Cleaning

in

Middletown, NJ

? Let

Power Wash Plus

Do The Work!
Highly Trained Technicians

Fully Insured, Local Company

Convenient Scheduling

Transparent Pricing

100% Satisfaction Guaranteed
Experience The Best

Parking Garage Cleaning

 
Middletown
Has To Offer. 
Parking garage cleaning for your New Jersey business is not one of those things that gets as much thought as it deserves. Keeping up with this semi-enclosed area is very important. We offer routine cleanings to keep up with the constant use.
Parking garages come with a lot of vehicle and foot traffic. Things like dust, oil, gum, tire marks, dirt, grime, deicing salts, spilled food, and drinks can create a mess in your parking garage and be a hazard to the people walking to and from their cars. Contact us at Power Wash Plus today to schedule your free estimate.
Top-Rated Exterior Services
100% Satisfaction Guaranteed
Highly Trained Technicians
Environmentally Friendly Products
Fully Licensed and Insured
Maintaining Your Curb Appeal
Professional Parking Garage Cleaning
A clean parking garage is essential for many reasons. It helps to ensure the safety of both customers and employees. A well-maintained parking garage is less likely to have trip hazards or other dangers that could cause injuries. A clean parking garage projects a professional image for your business. Customers will be impressed with a clean and well-organized parking garage, which could lead to more business. Finally, a clean parking garage is simply more pleasant to be in. Employees will appreciate working in a clean environment, and customers will enjoy shopping or doing business in a space free of dirt and debris.
Regular cleaning and maintenance of your parking garage is essential to keeping it safe, clean, and inviting. Hire a professional cleaning company like Power Wash Plus that specializes in commercial parking garage cleaning to ensure the best results. If you own a parking garage, it is crucial to keep it clean. Neglecting to do so can lead to several problems. Dirt and grime can build up, making the garage look unsightly. An unkempt parking garage can deter customers from using your facility.
Additionally, dirt and debris can make it challenging to navigate the garage, leading to accidents. Finally, a dirty parking garage is more likely to attract pests, creating health and safety hazards. For these reasons, it is crucial to clean your parking garage regularly. Hiring a professional cleaning company like Power Wash Plus is the best way to ensure the job is done correctly. We will have the necessary equipment and supplies to thoroughly clean your garage, removing all the dirt, grime, and debris. We will leave your parking garage looking sparkling clean and help to keep it safe and functional. Contact us today to schedule a cleaning and learn more about our parking garage cleaning services! We look forward to serving you.
Parking Garage Cleaning Done Right
A clean parking garage is a safer parking garage. When there is debris and grime on the floor, it can create slip and fall hazards. In addition, if there are puddles of water or oil, it can also lead to accidents. A clean parking garage will also help to extend the life of your parking garage. When there is built-up dirt and grime, it can break down the materials quicker. Built-up dirt and grime will lead to replacing your parking garage sooner than if it was kept clean. Keeping your parking garage clean will also help to improve its appearance. First impressions are essential, and a dirty parking garage can negatively impact potential customers or tenants. Finally, a clean parking garage is simply more pleasant to be in. Pulling into a clean and well-maintained parking garage can help make your day start on a better note. It also makes it easier to find your car when you know where everything is.
Overall, there are many benefits to keeping your parking garage clean. It is essential to hire a professional parking garage cleaning company to clean your parking garage regularly to maintain these benefits. At Power Wash Plus, we offer parking garage cleaning services designed to meet your parking garage's unique needs. Our experienced technicians use the latest equipment and techniques to clean your parking garage thoroughly and efficiently. We also offer customized cleaning packages to fit your budget and needs. We will work within your schedule to ensure that your parking garage is cleaned at a convenient time. Don't hesitate to contact us today if you are interested in learning more about our parking garage cleaning services. We would be happy to answer any questions you have and provide you with a free, no-obligation quote.
Call us or Email us and 1 of our quality staff members can provide you with a FREE quote!
WHY CHOOSE Power Wash Plus?
Parking Garage Cleaning Services Near Me
There are a variety of contaminants that can make your parking garage a safety hazard. The most common include oil, grease, gasoline, and antifreeze. These substances can create slick and slippery conditions that make it difficult for vehicles to stop or maneuver. In addition, they can also catch fire, making them a severe fire hazard. Other common contaminants include snow, ice, and leaves. These can also create unsafe conditions, making it difficult for vehicles to stop or maneuver. If you have a parking garage, keeping it clean and free of any potential hazards is crucial.
If you don't clean your parking garage, it will become a breeding ground for mold, mildew, and other unsightly and potentially dangerous organisms. These can cause respiratory problems for people exposed to them and can also lead to slip-and-fall accidents. In extreme cases, dirty parking garages can even be a fire hazard. So if you want to keep your parking garage clean and safe, schedule regular cleaning and maintenance.
Power Wash Plus is a company that specializes in parking garage cleaning solutions. Our services are designed to clean and maintain your parking garage, keeping it looking its best. Power Wash Plus offers various services that you can customize to fit your specific needs. We offer power washing, pressure washing, and steam cleaning services. Our team of professionals is dedicated to providing the highest quality service possible. We use state-of-the-art equipment and techniques to get your parking garage looking its best. Power Wash Plus is committed to providing the best possible experience for its customers. We offer a 100% satisfaction guarantee on all of their services and a free consultation so you can learn more about their services and how they can benefit you. Contact Power Wash Plus today to schedule your free consultation. You won't be disappointed with their high-quality services.
Power Wash Plus did a great job cleaning my gutters and power washing my house! Great communication throughout the process and good prices. I will use them again and would highly recommend them for anyone in need of gutter cleaning or power washing.
– David, S

Power Wash Plus was amazing! They were very responsive and called right back. Unbelievably the were even able to come and power wash the same day!!
– Elena, D

Power Wash Plus recently power cleaned, removed paver weeds and sealed our sizeable property of pavers. They also repositioned and cemented several loose concrete stairs leading to our house entrances. Professional, responsive–Chris and his crew are very capable and caring.
– Lawrence, G

Great experience with this company.They were friendly, personable and very professional. They let me know when they were arriving to clean my gutters and left my property spotless. I highly recommend them.
– Elizabeth, M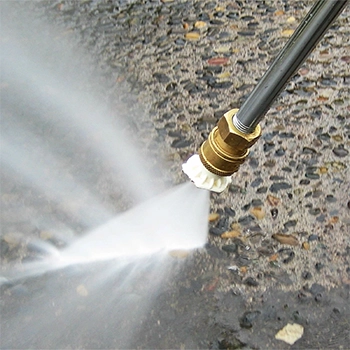 Pressure Washing
Regularly pressure washing your house avoids the buildup of things like mold, mildew, and dirt.
House Washing
Safely get rid of contaminations along with obtaining your house siding looking brand-new.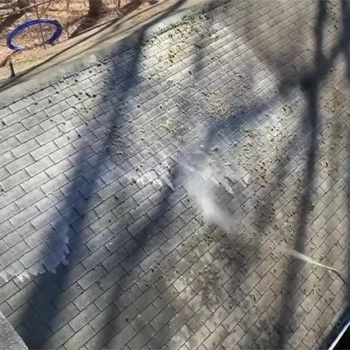 Roof Cleaning
A neglected roof does more than just look bad; it can lead to extremely expensive repairs.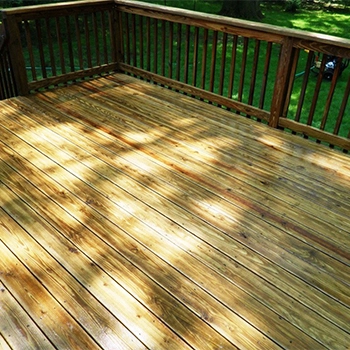 Deck Cleaning
Deck Cleaning removes built-up mold and mildew, rejuvenating your decks.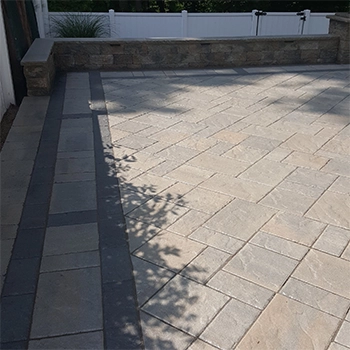 Paver Cleaning
Paver cleaning is the process of removing sand, weeds, moss, and dirt from the pavers.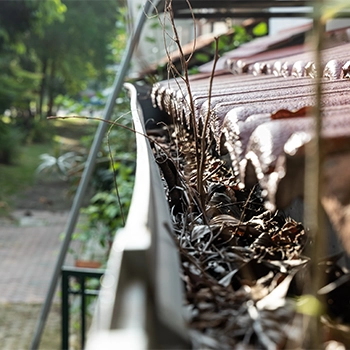 Gutter Cleaning
Routine gutter maintenance is important in keeping your home's roofing system functional.
Gutter Guard Installation
Gutter guards are essential to keeping your gutters clean and free from debris.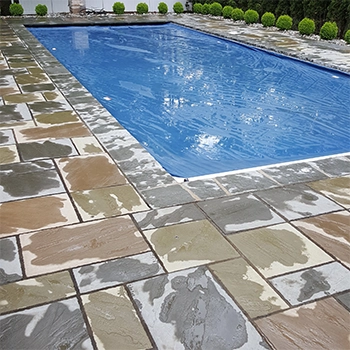 Pool Apron Cleaning
A dirty pool apron can create a slip and fall hazard, we ensure your family is safe.
Office Building Washing
First impressions are lasting impressions, keep your office building looking like brand new.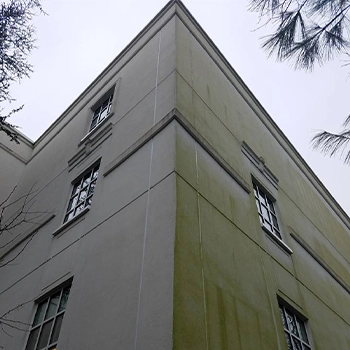 Apartment & Condo Washing
Don't live in a residential area, don't worry we got your apartment & condo needs covered.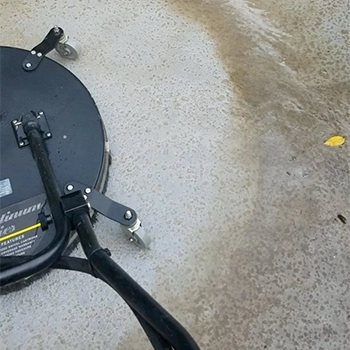 Commercial Concrete Cleaning
Turn dirty and stained concrete into a clean surface for your clients or customers to enjoy.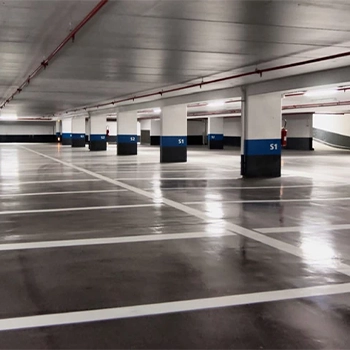 Parking Garage Cleaning
Parking garages come with a lot of vehicle and foot traffic, routine cleaning is essential.
About Middletown, NJ
City of Middletown, New Jersey
Middletown Township is a township in Monmouth County, New Jersey, United States. As of the 2020 United States Census, the township had a total population of 67,106, making it the most-populous municipality in the county and the state's 16th largest municipality by population, having seen an increase of 584 residents (0.9%) from its population of 66,522 in the 2010 Census.
Middletown is a bedroom community of New York City, located alongside of the Raritan Bay within the Raritan Valley region in the New York metropolitan area. Due to its affluence, low crime, access to cultural activities, public school system, proximity to the Jersey Shore and Raritan Bayshore, and central commuting location, Middletown was ranked in 2006, 2008, 2010, and 2014 in the Top 100 in CNNMoney.com's Best Places to Live. Time magazine listed Middletown on its list of "Best Places to Live 2014
In 2016, SafeWise named Middletown Township as the fifth-safest city in America to raise a child; the township was the highest ranked of the 12 communities in New Jersey included on the list.