ROOF CLEANING COMPANY IN Hazlet, NJ
A neglected roof does more than just look bad; it can lead to extremely expensive repairs
Why is Power Wash Plus The Best Roof Cleaning Solution?
Do You Need Roof Cleaning in Hazlet, NJ? Let Power Wash Plus Do
The Work!
Highly Trained Technicians

Fully Insured, Local Company

Convenient Scheduling

Transparent Pricing

100% Satisfaction Guaranteed
Experience The Best Roof Cleaning Hazlet, NJ Has To Offer. 
Analogies serve best when describing the roof cleaning process. The stains that you see on your roof are alive and contagious. Detergents with sterilizing features will function best when attempting to remove the stains. These stains will disappear almost instantly.
This situation adheres to the same mindset. Stains on a roof are alive and contagious. Scrubbing or pressure washing will create a level of visual cleanliness, but the underlying root of the stain remains in the shingle. Moss and algae will grow back relatively quickly without disinfecting pre-treatment. After our treatment has been applied, stains, moss, and algae will die within 30+ minutes.
Top-Rated Exterior Services
100% Satisfaction Guaranteed
Highly Trained Technicians
Environmentally Friendly Products
Fully Licensed and Insured
Maintaining Your Curb Appeal
Professional Roof Cleaning
Not all roofs are made with the same materials, so the techniques and tools used to clean them will also differ. Using high-pressure washing on a shingle roof, for example, can lead to damage that lowers the life expectancy of your roof. Professional roof cleaners have the tools and knowledge to get your roof appropriately cleaned, whether made of shingles, metal, or tile. A clean roof can make a big difference in your home's curb appeal. It can also help extend the life of your roof by preventing damage from moss, algae, and other debris.
Roof cleaning is a relatively inexpensive and straightforward process that most homeowners can do. Having your roof cleaned regularly is crucial, especially if you live in an area with many trees or other vegetation. A clean roof will also help improve the efficiency of your home's cooling and heating system. Roof cleaning is essential to home maintenance and should not be overlooked. Power Wash Plus offers roof cleaning services that will leave your roof looking new. We use a soft washing method that is safe for your roof and will not damage the shingles. We also use eco-friendly solutions to break down the moss, algae, and contaminants. Our roof cleaning services are affordable and will extend the life of your roof. Another potential problem with a dirty roof is the increased risk of fire. Debris on the roof can catch fire if it comes into contact with an ignition source. Unkempt debris can be a severe safety hazard for your family and home. Regularly cleaning your roof and gutters can help prevent this type of accident.
Overall, keeping your roof clean is essential to protect your home and family. Clogged gutters and debris on the roof's surface can cause damage, leading to leaks and other problems. Contact us today for your free estimate!
Roof Cleaning Done Right
Your roof is one of the most critical parts of your home, and keeping it clean is essential. A clean roof will last longer and look better, and it can also help prevent problems like leaks. Regular cleaning can also help keep your roof in good condition and prevent expensive repairs. If you don't clean your roof, moss, algae, and other debris can accumulate on the surface, leading to premature deterioration of the shingles and other roofing materials. A clean roof will make your entire home look more well-kept and inviting. Roof cleaning is essential if you're trying to sell your home or simply want to make a good impression on your neighbors. Roof cleaning can help to extend the life of your roof.
When you want to clean your roof, you may immediately turn to the old method of either pressure washing or power washing. DIYers commonly use these when they don't want to spend a lot of money and don't know what they are doing. Pressure or power washing (they are the same thing) takes your average garden hose and pumps the water through a generator that increases the PSI of the water. Soft washing is the principle of soap and water. It is revolutionary. You think I would be joking, but this simple technique has been completely overlooked. Soft washing uses detergents to kill the bacteria and algae growing on your roof instead of forcing dirt and grime off a surface that can't withstand the pressure.
The water is low-pressure and is used to rinse the roof clean simply. A professional experienced in the technique will be able to bring all the right chemicals and pressurized equipment to complete the job right the first time without damaging your roof. You will save money in the long run by having a clean roof that lasts longer. Contact us today at Power Wash Plus for a free quote!
WHY CHOOSE Power Wash Plus?
Roof Cleaning Services Near Me
A professional roof cleaning company like Power Wash Plus can provide many benefits for your home or business. We can extend the life of your roof by removing all the built-up dirt, grime, mold, algae, and other contaminants that can eventually lead to premature aging and deterioration. We can also improve the appearance of your property by making it look cleaner and more well-maintained.
Most people don't think roof cleaning is essential, but it has a lot of benefits. For one, it can prolong the life of your roof by preventing damage from moss and other growths. It can also improve the appearance of your home and make it more presentable to potential buyers. Roof cleaning is also essential for local communities, as it helps keep local buildings in good condition. Whether you're a homeowner or a community leader, roof cleaning should be a priority. It has many practical benefits, but it can also help improve the overall look and feel of your home or community. Keep your roof in good condition and boost the appearance of your property. Consider investing in regular roof cleaning services.
Soft wash is the preferred method of washing today. This method allows for faster cleaning and provides better and longer-lasting results.
Mold, moss, and algae require bleach-based detergents, while rust, line, and water stains require a buffered acid. After the detergent is applied, the stain will dissolve, and then we simply rinse the soap and grime away.
So if you are looking for ways to improve the appearance of your home and maximize its curb appeal, start by investing in regular roof cleaning and maintenance. Your home will be the talk of the town, and you can rest easy knowing that your roof is in good condition. Contact us today for your free estimate and learn more about your roof cleaning services.
After doing my due diligence in searching for a company I am so happy I selected Power Wash Plus. From beginning to end, both Nick and Chris were responsive, prompt, communicative, thoughtful, and professional and the results speak for themselves. It was a big job of power washing, polymeric sanding, and sealing, and my house and pavers have never looked better. I cannot recommend them enough and will without hesitation hire them again!
– Marilena, E

Used Power Wash Plus last year and they did an excellent job. Look forward to having them work on another project this year. Great service, very professional and responsive.
– Nora, S

They did a great job cleaning the green mold off my house. They took care with my plants, and worked quickly, but were entirely thorough. Better than other companies I've used. Thanks!
– Am, M

I did a great deal of research to find the right and best company for power washing my house, walkway and driveway. Chis and his team were beyond excellent. The service was amazing. All questions were promptly answered. The cost was very reasonable. They were on time and ready to work. The result was fantastic. Even better than I had hoped. There is a reason this company got 5 star reviews. They deserve it. No need to look anywhere else for power washing.
– Steven, S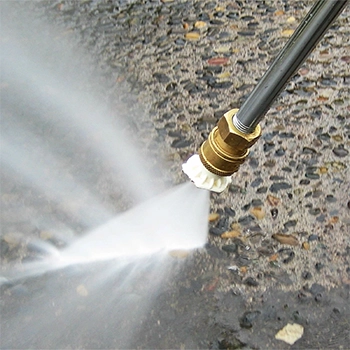 Pressure Washing
Regularly pressure washing your house avoids the buildup of things like mold, mildew, and dirt.
House Washing
Safely get rid of contaminations along with obtaining your house siding looking brand-new.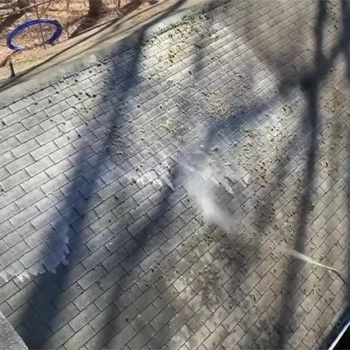 Roof Cleaning
A neglected roof does more than just look bad; it can lead to extremely expensive repairs.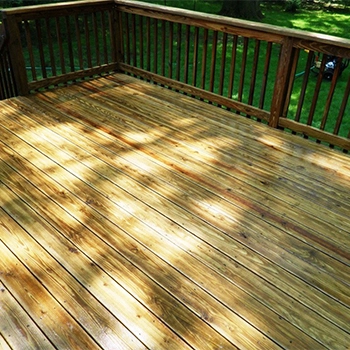 Deck Cleaning
Deck Cleaning removes built-up mold and mildew, rejuvenating your decks.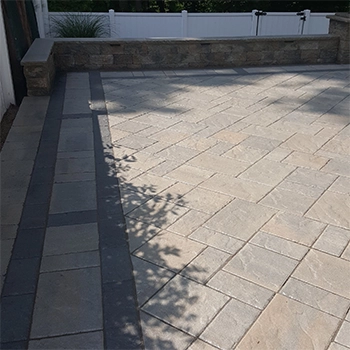 Paver Cleaning
Paver cleaning is the process of removing sand, weeds, moss, and dirt from the pavers.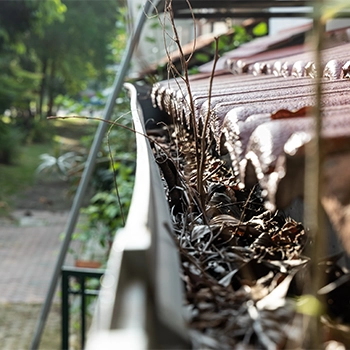 Gutter Cleaning
Routine gutter maintenance is important in keeping your home's roofing system functional.
Gutter Guard Installation
Gutter guards are essential to keeping your gutters clean and free from debris.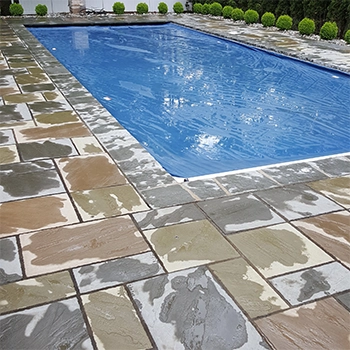 Pool Apron Cleaning
A dirty pool apron can create a slip and fall hazard, we ensure your family is safe.
Office Building Washing
First impressions are lasting impressions, keep your office building looking like brand new.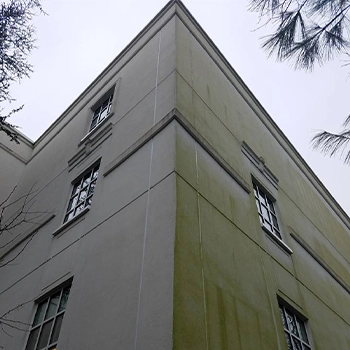 Apartment & Condo Washing
Don't live in a residential area, don't worry we got your apartment & condo needs covered.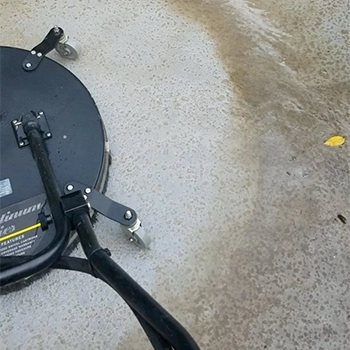 Commercial Concrete Cleaning
Turn dirty and stained concrete into a clean surface for your clients or customers to enjoy.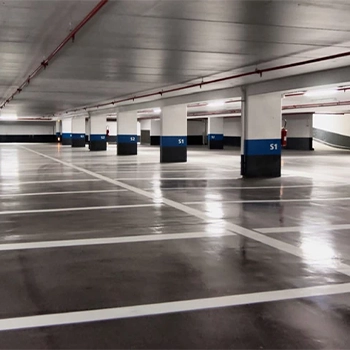 Parking Garage Cleaning
Parking garages come with a lot of vehicle and foot traffic, routine cleaning is essential.
About Hazlet, NJ
City of Hazlet, New Jersey
Area:
Local Time:
Mayor:
Weather:
Population:
Things To Do in Hazlet, NJ
Power Wash Plus
Phone Number:
732-671-6767
25 Oriole Rd, Middletown Township, NJ 07748
Follow Us:
Basking Ridge, NJ,
Bedminster, NJ,
Berkeley Heights, NJ,
Bernardsville, NJ,
Bridgewater, NJ,
Clark, NJ,
Cliffwood, NJ,
Colts Neck, NJ,
Cranford, NJ,
East Brunswick, NJ,
Eatontown, NJ,
Edison, NJ,
Fair Haven, NJ,
Far Hills, NJ,
Garwood, NJ,
Hazlet, NJ,
Hillsborough Township, NJ,
Holmdel, NJ,
Keyport, NJ,
Little Silver, NJ,
Marlboro, NJ,
Matawan, NJ,
Middletown Township, NJ,
New Brunswick, NJ,
Oceanport, NJ,
Parlin, NJ,
Perth Amboy, NJ,
Piscataway, NJ,
Plainfield, NJ,
Red Bank, NJ,
Rumson, NJ,
Sayreville, NJ,
Scotch Plains, NJ,
Shrewsbury, NJ,
South Amboy, NJ,
South Plainfield, NJ,
Summit, NJ,
Warren, NJ,
Watchung, NJ,
Westfield, NJ,
Woodbridge, NJ,
Union Beach, NJ,
Branchburg, NJ,
Franklin Township, NJ,
Freehold Township, NJ,
Long Hill, NJ,
Old Bridge, NJ,
Tinton Falls, NJ,
Woodbridge Township, NJ,
Freehold, NJ,
Manalapan, NJ,
Union, NJ,
Linden, NJ,
Elizabeth, NJ